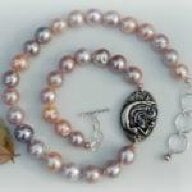 Joined

Apr 18, 2010
Messages

398
Here are a few fun colored stone pieces. The two cocktail rings were my grandmothers. She was a cocktail waitress and I have her costume jewelry collection, which I was always allowed to play with as a girl...along with with all her makeup, fake eyelashes, purses, shoes etc. Such fun!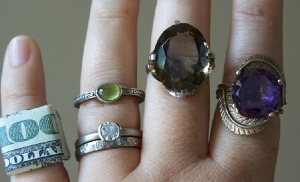 They aren't fine pieces but great for playful everyday wear. The setting for the smoky quart is losing its plating, however I think it's a really cool design because it's very lightweight and open. It allows the entire gem to receive light and show off. The stone is approx. 20mm x 15mm.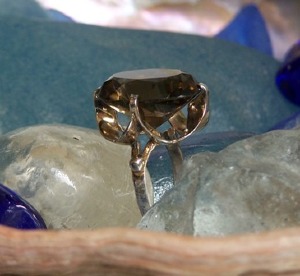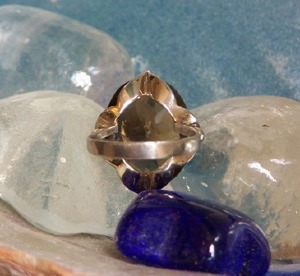 The other is a color change stone that goes from magenta pink to bluish purple. I didn't even attempt to capture the true colors in the photos. Maybe it isn't even real, I have no idea. It measures 15mm x 15mm and has a couple of tiny chips on the edge of the table. I just love the color and setting design though. Again, it's extremely lightweight and open.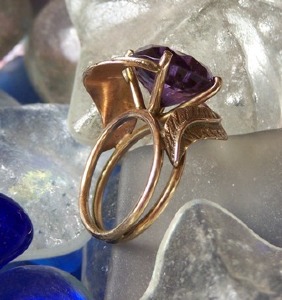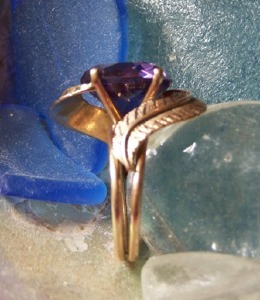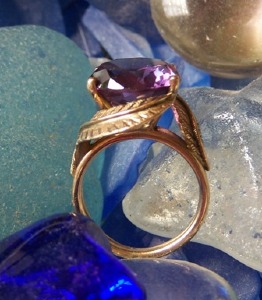 The peridot is set in Sterling and to me is just an example of something simple but very pretty, which is what I'll be going for with my rose gold and minty gem project.
Oh yes, and there's the $100 ring, a gift which I would never actually wear. But, I still keep it for a rainy day.
Hope you enjoy!