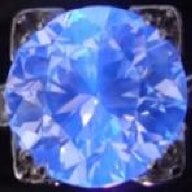 Joined

Apr 26, 2007
Messages

8,087
I know some of us have types of jewelry we just DO NOT wear. Sometimes it's a whole type of jewelry, like, say, all necklaces are verboten, and sometimes it's a type of metal or a specific gemstone, and sometimes it's a question of origin. Have you ever changed your mind? Do you go back and forth? And
why
?
I'm wondering because I've suddenly done a complete 180 concerning bracelets: for years and years and years, I'd occasionally
buy
them, but at the end of the day (or, more typically, the beginning), when I was doing my little out-the-door Chanel mirror-check, the bracelet was the accessory I'd find myself removing. And then, poof! Suddenly I'm obsessed with bracelets, something I'd trace back to having been torn between my beloved carre-cut eternity band and an Art Deco line bracelet back in February. I think it was partially the beauty of that
particular
bracelet, and partially the sheer fact that (First World problem alert!) I'd sort of polished off my main Wish List. I mean ... I
have
the pendant and the earrings and the wardrobe of eternity bands, so either I start alternating (blasphemy! I tend to get ... attached to pieces), or I bring the wrists into play.
Yeah, I went back and bought the bracelet yesterday.;
And on a related note, I'm finding my aversion to designer mark-ups fading just a tad now - I treated myself to a morning off to celebrate the end of the term and swanned around Cartier and Fred Leighton and such after I bought the bracelet, and while I'm not
quite
at the point where I can see myself paying the premium for the experience, I can suddenly see the appeal of the experience should one also be madly in love with the design!
How'se about youse?