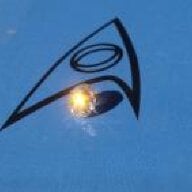 Joined

Apr 21, 2010
Messages

1,331
...or is it...?
I have the opportunity to buy a 1.5ct grey/brown diamond for a very good price.
I love the size. The clarity is ok. I'm not too knowledgable about cut, but it seems ok. I'm not wild about the colour but the size... 1.5ct! And the price is excellent. Actually, the price is the only reason I'm even considering this.
The price is excellent, but it's still a considerable chunk of money.
What would you do? Would you buy it even though the colour isn't great? Buy it, enjoy the size and then upgrade to better colour at a later stage?
WWYD?