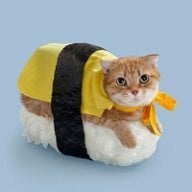 Joined

Sep 28, 2013
Messages

2,663
So, this happened last night in Hong Kong

: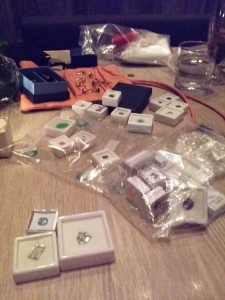 DK168 is visiting town and we met up yesterday for a mini GTG
. I was so impressed by all of DK's projects and her loose stone collection - all her pieces are even more fantastic in person!
I only had a few meager loose CS and rings to share, but we had a great time. I'm sure the staff at the bar was mystified by the two ladies with gem boxes and jewelry all over the table..

Here are a few photos to share. Apologies for the terrible photo quality (as it was night-time/indoors).
Doug/ Bespoke Gems natural blue topaz family reunion!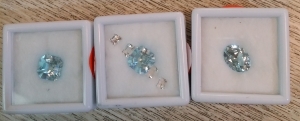 DK's gorgeous white topaz by Jeff White. I was so excited to see this in person. All I could do was squeal in excitement and say "OMG THAT IS ONE GIANT SPARKLY ROCK!!!!". It was so big and sparkly that it left me speechless.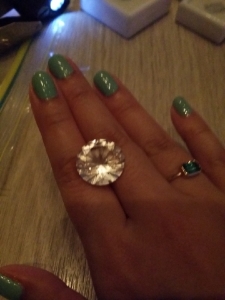 My 9.7mm Barry peachy pink Mozambique tourmaline and DK's juicy raspberry 9mm rubellite from Jeff White. It's interesting to see the different pink colors.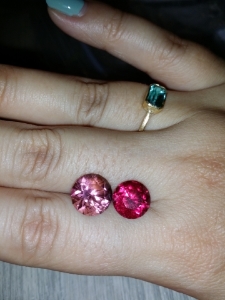 DK trying on my 14ct Marlborough chrysoprase pear cut by Carey Robbins.

DK likes big rocks!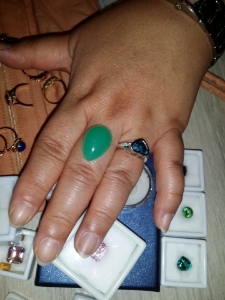 Admiring DK's big blue emerald cut topaz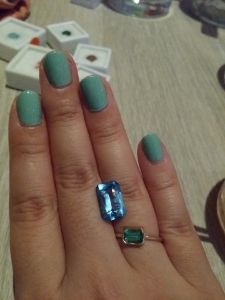 Trying on DK's aqua and diamond ring.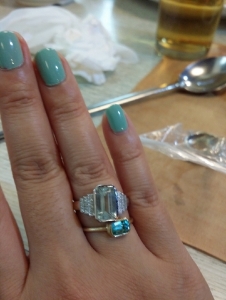 DK was kind enough to bring her Richard Homer concave cut amethyst. It was my first time to see a RH and I was awed by the scintillation coming off this stone. The main stone was a beautiful perfect purple, and it had so many red flashes it was like fireworks going off due to the concave faceting. Gorgeous!! (The red flashes don't show up at all in the photo but they were very visible in person)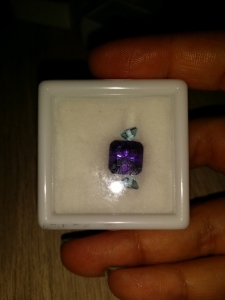 First time for me to see an iolite! I also learned how hard they are to photograph. It was a real firecracker in person, yet I could not capture it accurately at all on camera. Trust me, it looks nothing like this photo below. It's much, much better IRL. It is a beautiful stone, like glittery confetti.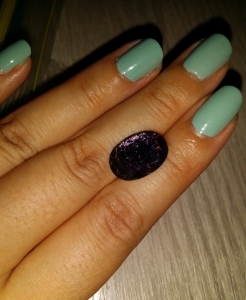 DK's zircon heart ring is super cute!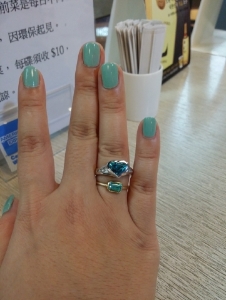 It was such a treat to meet a fellow CS enthusiast in person and to have the chance to play with DK's extensive collection. What fun!