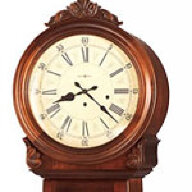 Joined

Feb 9, 2016
Messages

9
Hi,
I just won a .77 transitional round diamond on ebay and after 10 days, decided it wasn't for me. I just mailed it back today. At *evergreen's* urging, I'll tell you where I just sent it back to - finerdiamond, a seller on ebay. It's GIA cert number is 2161416484 and it's called a "Circular Brilliant." It's an I in color, VS1 clarity. And even though the cert says "none," I saw its pink fluorescence when my friend/old boss at a local jewelry store shone a black light on it and said, "Look!" It was beautiful! She said it was really unusual.
About the diamond: It does throw nice flashes, but the center can be quiet, especially when you look straight at it from reading level (but not always, maybe half the time). Anyhow, it just wasn't the stone for me. My friend's husband/business partner/goldsmith-gemologist told me that he thought the pavilion was too deep, thus the quiet center.
I do have some nice pics of it which I'll post.
The ebay seller, finerdiamond, was really great about my returning it. I had 30 days to return it "for any reason." Make sure to ask him to check it for that pink fluorescence.
Perhaps one of you will someday own and enjoy it...