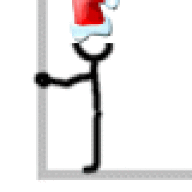 Joined

Dec 29, 2004
Messages

17,193
If you have time today, would you be interested in putting in your two cents?
We can do a short getaway this year for our anniversary (we're doing our big trip for year 6 to Scotland, since this year we have to head back to Oz for his mum's 60th).
Money IS an object, in the sense that we should probably save as much as we can. But we also do want to celebrate our 5 year.
Napa:
- We'd have to take three nights to make it worthwhile.
- We have never been there (well, I have for work, but we have not been there together for a trip)
- The luxurious accomodations are all coming in at $700+ per night.

- We would have to fly from SoCal and rent a car
- Days would be spent wine tasting, one nice dinner on night of anniversary, and just relaxing and exploring
Vegas
- We would go two nights
- We've been there plenty of times
- The nicest hotels are coming in under $200 a night. About $250 for premium view rooms.
- We would drive
- Days would be spent either by the pool or window shopping. We could afford to do two good dinners. We don't gamble much, but would anticipate losing about $200 as we would each have a $100 to play with.