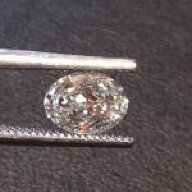 Joined

Jun 9, 2011
Messages

203
My boyfriend said this weekend that we'll be engaged before we go to Hawaii in November (I reminded him, that's if I say yes! Of course I will though, he's my perfect match and I tell him that every day). He says he knows exactly how and approximately when (I think I know too, which I told him, but then promptly retracted because I don't want to ruin the surprise!)
Well, I'm pretty sure he's going to do it on a Saturday we both have off from work. That leaves Sept 10, Sept 24, Oct 8, Oct 22, Nov 5. I guess it could also be the Sundays during those weekends, but I doubt it will be a weekday because of how our schedules are.
My money is on Oct 8... I am so excited!