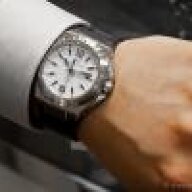 Joined

Jul 23, 2013
Messages

46
I've browsed through PS for a very long time now. The short story is that my 1st engagement was called off because "she who shall not be named" had met someone else. Wouldn't want to get into that story because it was like a TV drama. Fast forward, I have a new gf and we've been together for over a year

. We've both already talked about marriage and I know she wants spend the rest of her life with me. But she feels like that first moment of being proposed to was ruined by me, so I'm really trying to rack my brain to think of something special. I understand from her point of view that it should be the happiest day in her life along with her wedding. But she just keeps on holding on to the fact that I took that first engagement feeling away from her since I did it before.
Anyways, she's never been to Paris and always wanted to go there. Think it's too over the top or would be perfect to propose there? I am by no means rich. She's also used to dating guys where money was not an issue for them so I feel like if I do anything too low key, she won't be happy with the proposal.
We live in LA/OC.
Another idea was to fly her up to SF and do the proposal overlooking the Golden Gate bridge as I've read where some of you did at the end of the trail or the park.
I have yet to get the ring because she still hasn't decided on what style to get. So far this is what she's concluded 2 carat round brilliant, solitare, not sure what style setting with pave or none, white gold...she just wants something clean looking.
Any advice or suggestions would be greatly appreciated, especially on how to help someone get over the fact that I was engaged before. Sucks to be in my shoes...
Kawfee