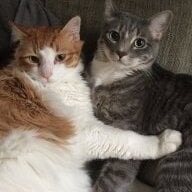 Joined

Mar 5, 2013
Messages

2,848
I hope no one minds, but I always really appreciate these types of threads, so I thought I would start one.
Please post vendors you know are having holiday sales! I should've started this a week ago bc one of my favorite etsy jewelers just had a good one - Stephanie @ etsy store Metalicious. I think it ended Monday though
. However, Yvonne Raley is having a sale that starts next week I think (10% off anything - her store is Cecile Raley Designs). And I think Onegarnetgirl usually does a Thanksgiving sale that's pretty good too, that should be coming up soon.
I can dig up links if anyone needs them, but you can just search by their etsy store names.
Please add any vendors that you know of... I LOOOOVE browsing the online gem and jewelry sales