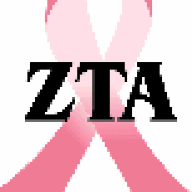 Joined

Apr 29, 2003
Messages

19
We bought our diamond and our semi-mount from two different internet vendors. We had been talking to a local jeweler who was very nice and genuinely happy for us when we found our stone online at such a steal of a price. Since she was so nice, we wanted to take the setting and the stone to have her do the work of setting the stone. Also, the semi-mount came with a small round 6-prong head, and we need a new one put in to fit a larger princess cut stone. It''s just a peg head that needs to be put on, and we wanted it in White Gold. The setting has been rhodium plated already.

She wasn''t as kind this time, and we got a totally different vibe from her today. Over the phone her partner quoted a price of ~$100 for the work. Today, she came up with a cost of $290 and she listed a bunch of reasons which sounded lame to us today. $40 was for the additional rhodium they''d need to do. $150 was the base price for setting a princess stone, and she added an additional fee for being in a bad mood I think. We told her it was way more than we expected and we''d have to think about it. Also, she said it would take at LEAST 2 weeks once it''s given to her "princess cut specialist." We have been just itching to get it set and to get on with the engagement.

We then decided to go get some quotes elsewhere. We went to Long''s Jewelers, and I admit we were a little mesmorized with the fancy lighting and snazzy displays. However, their jewelers took a look at our diamond and we told them what we wanted. They quoted a price of $200 for the new head and setting the stone and it would be re-dipped or whatever in rhodium also. If they had the white gold head, they could have done it in front of us today. They had to order it though, so it''ll be done by Wednesday or Thursday. Is $200 fair for a quick, dependable (from what he other shoppers waiting for their custom work had to say about their previous experiences) job? And, have any of you had any experiences with Long''s Jewelers?

We''re willing to pay a little more to have it done very soon, but I''ve heard people throw around much smaller quotes for setting stones. I just want to be sure we''re not being suckers. HELP!!