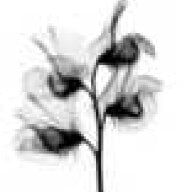 Joined

Oct 22, 2005
Messages

1,747
OK, so I've been going back and forth on what to have my BM's wear...I know it's going to be black and tea length, but that's all I've decided. I have 3 who are thin and would look good in anything and I have 3 that are larger in the bust (2 of which are larger girls) I want to have them all look great. I love the strapless and v necked or halter dresses, but I realize these will not work for everyone.

Do you think it's ok to have 3 girls wearing strapless or v neck and 3 in something with straps? They seem to not mind the idea at all, esp the girls with the larger chests who worry about strapless dresses (with reason), but my mom seems to think I should have just one dress. The girls who are smaller in general would probably look fine in anything, but they'd look better in a dress that was strapless or v necked, I think.

I think if I went with the 2, I could just have them alternate down the aisle, and they'd be more "their" styles that they could rewear. Jim Helm offers alot of really great dresses in tea length and different styles that I feel could accomodate everyone.

I'll have to see what this all looks like on, I guess, but I think letting them wear 2 types of dresses better suited to their shapes would be fine...

What do you guys think? Do you think this would work well, or would it look like the "skinny girls" get to wear one and the "larger girls" have to wear another? That may make some feel worse, which is not my objective, so in that case going with a strapped dress for everyone may be better, even if it's not the look that I personally would go for...do you think it'd look that way?