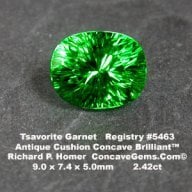 Joined

May 14, 2003
Messages

287
Also...
In my opinion..which is based on some very wealthy people I know...always be house poor.
Try to stretch to get to the next point.
For example, when we purchased this house it was large enough to have a small apartment in the basement which we rent for 900.00/mo. Also...the extra $400.00 is a nice write off at the end of the year.
Also...$400.00 is relatively easy to earn per month if you really are in a bind. I cut back quite a few expenses, including selling a car to get into our house.
-G