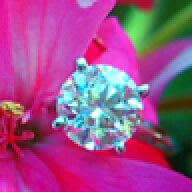 Joined

Jun 28, 2005
Messages

782
DH and I are in our mid 30's. We have stable jobs and a toddler. We really would like to start making strides in life, like buying a home and having another child, so we took the first steps in November and was pre-approved for a starter home. We started house hunting.
We've looked at several houses, but all were lacking in size, condition, location - something. Our realator then showed us a home that was priced 20K over our budget - just for comparison. OH MY GOSH - We found the house of our dream

From the moment we walked in the door, we feel in love! Even our 3-year old loved it! It's a 4-bedroom, perfect for a growing family - plus it has a study, formal dining, living, den, large backyard - it has it all - including a larger price tag

We told our realator that we'd go home and discuss our options. And really, we just went home and chased our tails around. We both want the house but not sure we could afford it. I just don't know what we should do. We love this house. Everything in our price range is too small and/or needs a lot of fixing-up/remodeling. Are we crazy if we go for it? Should we stretch our budget? We're looking at about $400 more a month.
Our realator is drawing up the papers to make an offer for 7K less than the asking price. I'm just so nervous!!