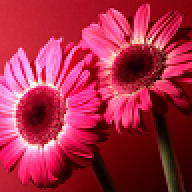 Joined

Sep 6, 2007
Messages

969
Hello, ladies! I know I said I was going to stay away until the proposal happened but I have some exciting news!
I suggested to FF that we go on a vacation. We rarely take vacations and I think it's really time to just do something for us and get away from it all. You know, just a break from the every day life. So, I came up with the idea of a cruise. And that was that. FF was totally on board from the get-go, especially since I just got my tax return back which is paying for the majority of the trip. June 1st we're off on a 9 day cruise to Grand Turk, Turks & Caicos Islands, Nassau Bahamas and Half Moon Cay Bahamas! I am SO excited!!
With the decision to take the cruise and the impending proposal (by the end of April), we've decided to use a stand-in ring for the proposal and later on down the line, I'll get the ring I really want. The money we're spending on the cruise could cover the cost of the ring I wanted (a diamond band) but for one, FF won't let me spend "my" money on the ring he is supposed to get for me. (His words.) And two, well, we just need this vacation and I am more than happy to wait a while for the actual ring. As I've said many, many times before, it's not about the ring. It's the commitment.

So... I am SO excited! Our last cruise was back in 2005 I think... same cruise line and amount of days. That time we went to San Juan Puerto Rico, St. Thomas (my FAVORITE!!) and Tortola. We had a blast! And I am sure we'll have an awesome time on this one!
I'm also very excited for my stand-in ring. Now I just have to wait for the proposal!