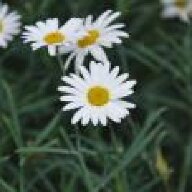 Joined

Aug 22, 2013
Messages

167
Hi everyone,
First I would like to thank all the kind PS members that have helped me in my previous posts. PS has helped me and my FI so much during our engagement ring journey. It s time for me to give back to this wonderful community and to hopefully help people like us at the beginning, with their research.
1. The diamond:
When we first started looking, we knew nothing about diamonds except the diamond FI's brother proposed to his now wife with, which is a 1.4 Signature Ideal D VVS1 bought from
Bluenile
, so FI felt he needed to get me something of those specs. After lots of research and knowledges gained from PS
I found that I love the idea of H n A diamonds (the balanced and well structured flashes, the symmetry, the cutting process, the hearts

) and would like to have one if possible but D or VVS1 are not that important to me, so I convinced him that is not necessary. We looked through lots of videos and photos and some diamonds IRL and decided that F or G is white enough for us. As for clarity, we feel we are more comfortable with VS1 than VS2.
My FI in the end chose a
Whiteflash
ACA
1.5 G VS1 (link to diamond for those interested in more specs
http://www.whiteflash.com/loose-diamonds/round-cut-loose-diamond-2953041.htm
). I am very appreciative of FI willing to pay the premium to give me a branded H n A.
We are more than happy with the GVS1 combo. It is so white. I am quite colour sensitive and I couldnt see any tint at all on the side in different lightings and and even against a white background. It may not look icy white, but there s absolutely no yellow tint at all observed. Face up it is totally white as white can get. As for inclusion, none is seen as expected with VS1.
I do expect good brilliancy and plenty of sparkling given that it is AGS0 and the premium paid for the cut and it doesnt disappoint. It has so much personality and very dynamic. It sparkles in all lightings even in the dimmest ones. I can't remember seeing that much sparkling and fires from FI's sister in law's
Bluenile
Signature Ideal diamond from a distance. May be one day I will compare them side to side. I will attach some photos of the ring in different lightings for those doing research to see if the premium of an
ACA
is worth it. My FI thinks it is.
The size of the diamond also looks different in different angles and lightings. The ring size is 4.25 (I made a mistake with sizing, so it is very loose, it should be 3.75 or 4). Sometimes it looks very big, sometimes not quite so. My Mum though thinks it s huge and suits my finger well. I will wait and see how long DSS will set in

2. The setting
Though FI let me choose the setting, it is important to me that he will also love it. He loves a simple solitaire, so I short listed all the solitaire settings that I like, showed that to him and he liked the Vatche Felicity the best so we went with that. I am very happy with it, especially the profile and the gallery. The prongs are so delicate and the workmanship is excellent. The only thing that I didnt expect is that the shanks are a bit knife edged, that wasnt shown well in the website photos. At first I thought the shanks are too thin but after a while, I began to like its dainty look.
3.
Whiteflash
I didnt deal with them directly but FI said they have excellent customer service, always prompt to respond to his questions and accommodate his requests. We also like the excellent upgrade policy.
Now with now further ado, here come the pix. First is by
Whiteflash
.
Some hand shots :
FI's hand and mine. He got very delicate hands for such a big man. Darn his hand looks so much better than mine