NKOTB originally posted this splendid yellow diamond ring on the Show Me the Bling Forum at PriceScope. What a glorious drop of sunshine this is, it chase the grey out of any day! NKOTB brought the diamond from another PS'er pre-loved, and gave it a new life!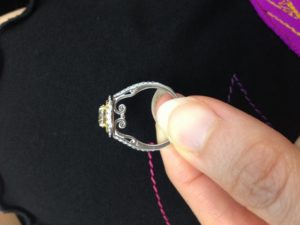 It is always wonderful to see fabulous stones "stay in the PS family," and that is just one more reason that PriceScopers are such an amazing community! The setting came from JuliaB on Etsy and was the exact right tone, with the perfect halo, for this diamond. It's cold and rainy where I am and the blast of yellow diamond sunshine really made my whole day! Gorgeous!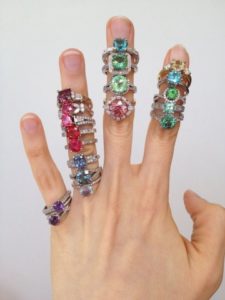 NKOTB already had an impressive collection and this piece was an incredible addition. I love that we so often get to watch member's collections grow and flourish. You really feel like you get to know people through their taste and style.
Go see the yellow diamond ring post with more pics!
On Throwback Thursdays, we celebrate beautiful pieces that have been shared over the years!
Thank you so much for sharing your jewelry experiences with us. Keep revisiting PriceScope's past with us each Thursday!
#TBT
Come show off YOUR fantastic bling with fellow jewelry lovers and trade professionals
Learn more about fancy colored diamonds from PriceScope