Chantek pics of her stunning diamond bracelet on the Show Me the Bling forum at PriceScope!  These glorious Whiteflash ACAs display a ton of sparkle! What looks would you pair this beauty with?
This unique take on a diamond bracelet, I am in love with the wave look! I never even would have considered it, and now it's making its way onto my dream list! A wrist full of Whiteflash ACAs is a dream all in itself! This bracelet is fabulous, congratulations Chantek! We hope you continue to enjoy it for many years to come!
The Stats:
44 total stones
11 ct.
.25 F/G
VS2 platinum wave 4 prong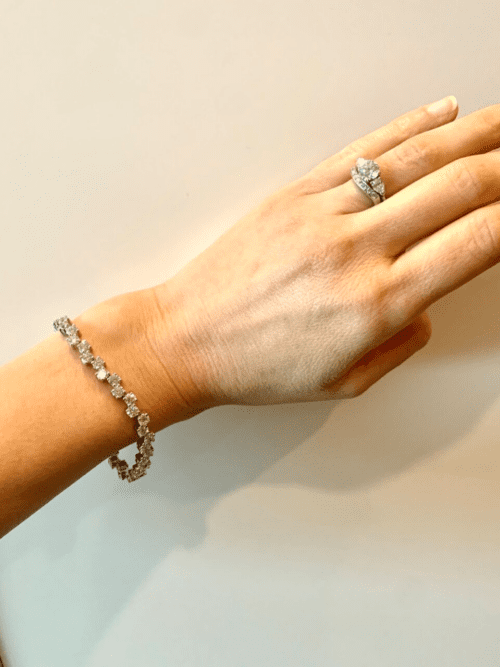 Visit the original post and join me in congratulating Chantek (and asking for more pics!)  What looks would you pair with it?
The Jewel of the Week is our chance to feature and appreciate a recently posted piece from the Show Me the Bling Community!
Thank you so much for sharing your jewelry experiences with us. We look forward to seeing more!
#JOTW
Come show off YOUR fantastic bling with fellow jewelry lovers and trade professionals
Learn more about Ideal-Scopes on PriceScope!