As of today, I am currently 83 days out from my wedding. As a result, we decided to seriously look at wedding bands as my fiance and I were unable to make a definite decision on bands. Should they match? Can you mix metals? Should we design a custom band instead? Since we still had so many questions, we decided to trek to a few jewelry stores to get a better idea of what we should do about our wedding band conundrum.
Then it happened, we went to a jewelry store and specifically asked for a white gold wedding band. A little background. My fiance leans on the traditional side and prefers just a thin, 4 mm white gold band with no extra design elements. Although it sounds like a straightforward request, there are many different types of wedding band styles that it still required a bit of a search.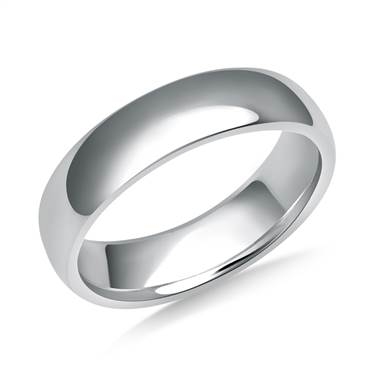 Nice and simple, just like he likes it. 5mm men's high polish comfort fit wedding band set in 18K white gold at B2C Jewels
One thing we did know, however, was that our bands were to be white gold. We looked at the jeweler's inventory and selected a white gold band and asked for a quote. He quoted us a price that was much higher than the other stores. Turns out, the jeweler decided to quote us a platinum wedding band and said, "Platinum is better, there is no such thing as white gold."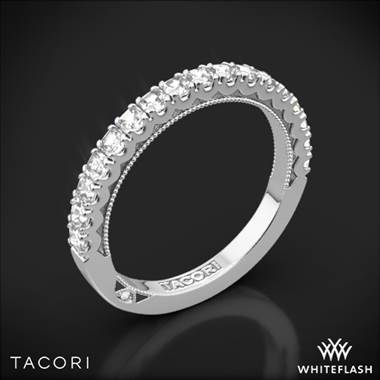 I adore this wedding band and placed a similar Tacori style on my wedding band list. Tacori clean crescent half eternity diamond wedding ring set in platinum at Whiteflash
Wait, there. Is. no. such. thing. as. white. Gold? And you just decided to try and give us a quote for a ring we did not want and hoped that we wouldn't notice? Le sigh.
So, PriceScopers, you already know we left immediately after that but I was intrigued by his statement about white gold. There IS such a thing as white gold. White gold is a combination of yellow gold combined with another alloy. That combination strengthens white gold as well as changes its color from yellow to white.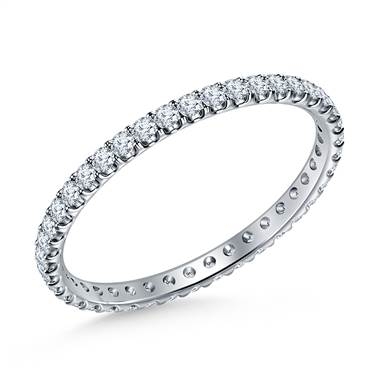 I'm in favor of the thin eternity band, but not sure my lifestyle will treat it well. Eternity diamond comfort fit band set in 14K white gold at B2C Jewels
So, what did we decide for our wedding bands? You guessed it, the verdict is still out. We still have a little bit of time to decide if we want to go the custom route for my ring, but we do know that it will be white gold and it definitely won't be from that store. Whatever I choose, I'll be sure to share the photo with you first!