Tiffany & Co 1.35ct Platinum Diamond Engagement Ring
The turquoise box that is known the world over for beauty, luxury, and exclusivity. The very sight of it will cause such an unmatched thrill that will make your heart race! PS Member, Jewels posted this Tiffany & Co Diamond Engagement Ring in the Show Me the Bling! forum back in 2006. When we came across it in our archives, we knew it needed to be this week's Throwback Thursday!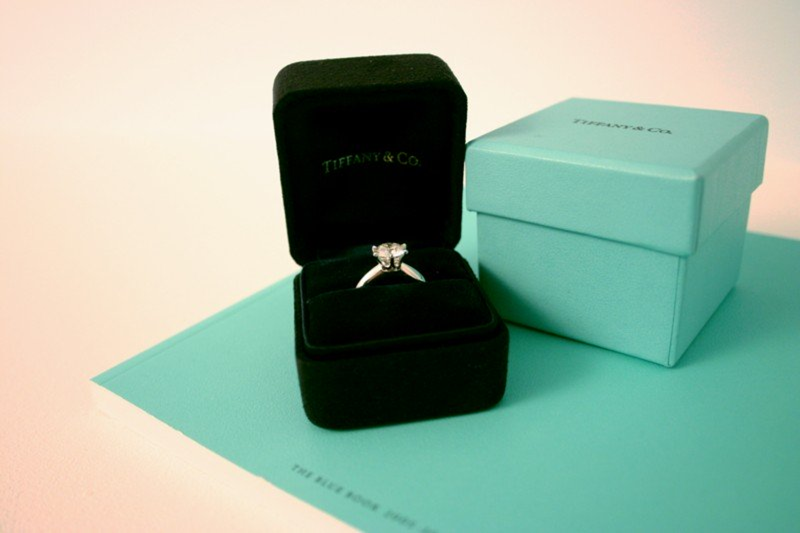 Jewels found a six prong Tiffany ring that was not at Tiffany prices, that is an incredibly rare find and worth celebrating on its own! Who wouldn't love a Tiffany ring, and this one is jaw dropping. It is Goals- I love it! The Tiffany band she got to go with it is just as incredible.
THE STATISTICS
Carat Weight:

1.35 ct

Color:

  I

Clarity:

VS1 Set in Platinum

Measurement:

7.16 – 7.20 X 4.36mm

Depth Percentage:

60.7%

Table Diameter Percentage:

57%

Girdle Thickness:

Thin to Medium

Cutlet:

None

Polish:

Very Good

Symmetry:

Very Good

Ring Size:

 3.25
Thank you for sharing it with us, we hope you have continued to enjoy it all these years later. Let Jewels know what you think of her Tiffany & Co steal in the Comments section below.
Written by Kayti Kawachi