The year is coming to a close and we've decided to look back at the jewelry which has captivated you all throughout the year. This post is counting down the 10th through 6th most viewed pieces of the year in our Jewelry Search and one thing is for sure, you're in love with love! All but one of the pieces you'll see on the countdown are engagement rings, so we hope you got a yes or will get one very soon. There's still plenty of time.
Note: PriceScope Jewelry search contains products from sponsored vendors or affiliate partner. When you click a link and make a purchase, we may receive a small payment, which helps us keep the site running.
10. Romantic Rose Gold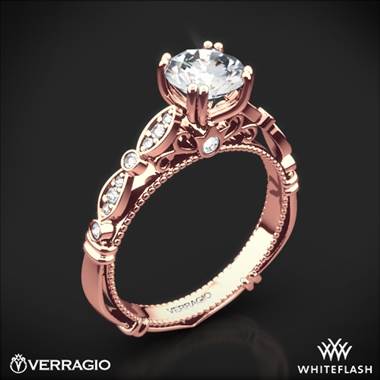 Things are coming up rosy as you fell in love with this intricately beautiful romantic engagement ring. It is inspired by the streets of Paris, the city of eternal love and this ring has all the right elements to catch anyone's eye.
9. Renaissance Romance
You're no doubt in love with Renaissance-inspired looks, because this solitaire was one of your favorite pieces. It takes the traditional solitare and adds a few eye-catching elements to show that this isn't a traditional solitaire.
8. A Touch of Sparkle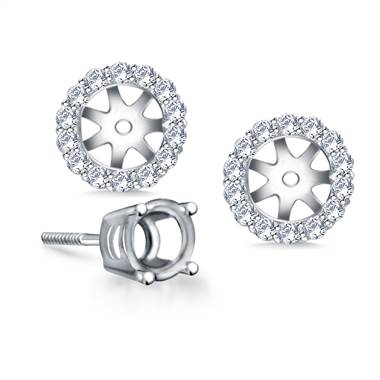 The New Year's Eve ball in NYC isn't the only thing that will be sparklilng. Just like 2020 is the chance to start anew, these round stud jackets give your diamond earrings a chance for a fresh start as well. \
7. Bring the Bling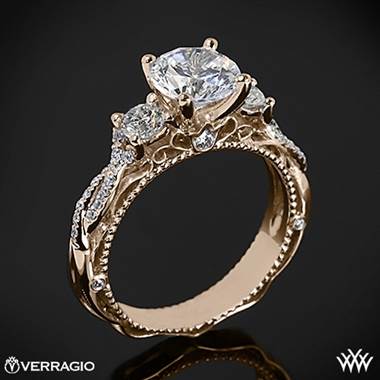 Venice, Italy, a place which inspires love and romance from the moment it was conceived to today. This engagement ring is the very definition of Venetian beauty and even better, it's customizable.
6. Traditional with a Twist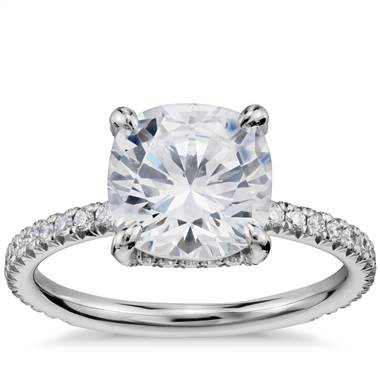 Solitaire engagement rings are still the most popular style of engagement ring, but this look provides a modern update by enhancing the band with petite diamonds and a cushion cut center stone. A definite favorite of yours and ours this year.
This year was a big and beautiful one for PriceScopers and you selected some big and beautiful rings to take you from 2019 through to 2020. Cheers and we're excited to see what's next!
Find part 2 of the Countdown here!

By PS Staff