Mrsthomas posted this fabulous matched earring/necklace set in the Show Me the Bling forum at PriceScope.  Gorgeous, meaningful, celebratory…it hits all the marks!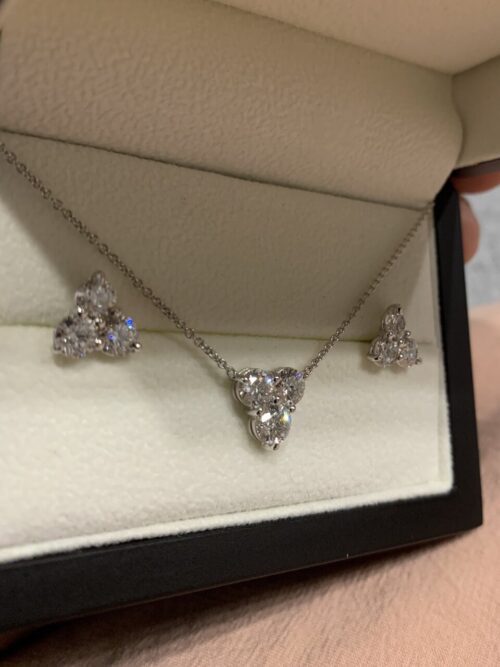 If you already saw this on SMTB, you might have even predicted I might pick this. The Tiffany inspired necklace was a request (it's inspired by the Aria) to celebrate Mrsthomas's singing exam (way to go on that as well!) It incorporates the stones from her earrings she wore when they eloped, and the diamond that her beloved gifted her upon their marriage! He chose to surprise her by having the matching earrings made as well! Congratulations on the exam and on these magnificent pieces! Please give a big kudos to the Mr. as well!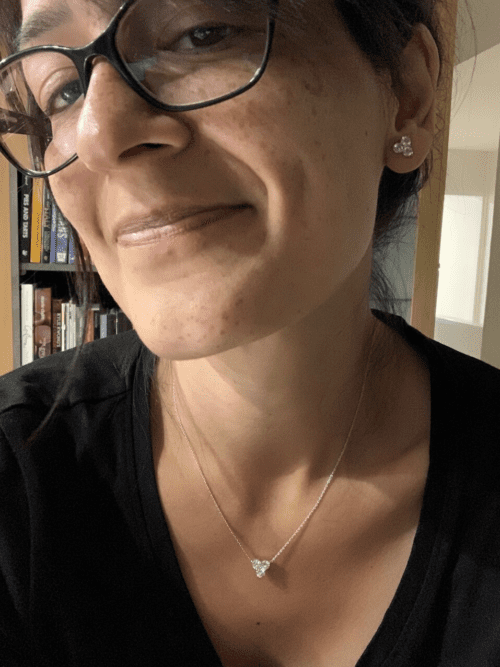 The Stats:
Necklace Specs: 1.1tcw F/G Si set in 18k WG
Earring Specs: 1.83tcw F/G Si set in 18k WG
Visit the original post with more phenomenal pics and join me in congratulating Mrsthomas!
The Jewel of the Week is our chance to feature and appreciate a recently posted piece from the Show Me the Bling Community!
Thank you so much for sharing your jewelry experiences with us. We look forward to seeing more!
#JOTW
Come show off YOUR fantastic bling with fellow jewelry lovers and trade professionals
Learn more about Ideal-Scopes on PriceScope!