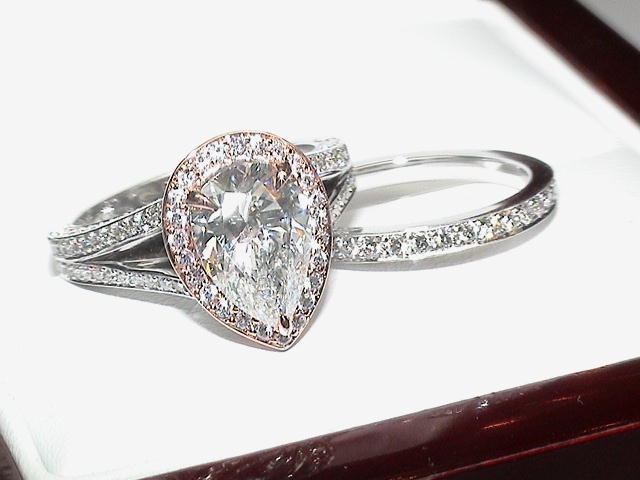 Platinum and Rose Gold Make Quite the Pear!
TahneeBrown shared this incredible Engagement Ring on the Show Me The Bling Community at PriceScope.com. That is a lot of fabulous flash! Wow I love this, the colors, the sparkle, the shapes, I love it all!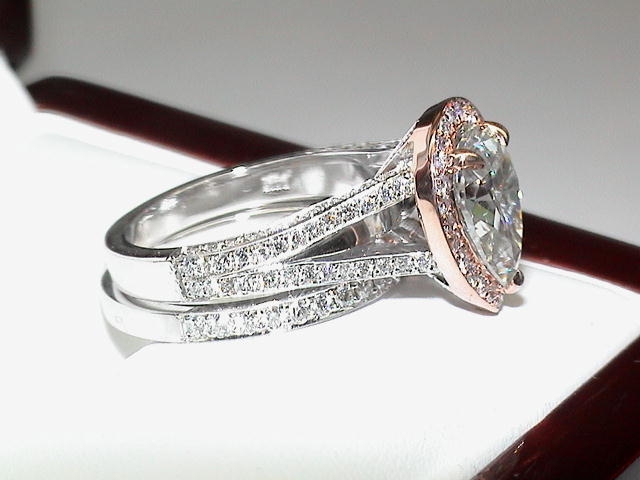 Now Serving: Beautiful Bling
TahneeBrown shared this gorgeous engagement ring in 2012, and we sincerely hope that it has been worn in health, wealth, and happiness in all the intervening years. Created by David Klass Jewelry ,this ring is just stunning. I know that I am super lucky to get to look at your fabulous jewelry each week but you all make it such a JOY! Thank you so much for giving us such amazing inspiration, and sharing your amazing collections for us to live vicariously through
The Stats:
1.91 carat Pear cut diamond
Color: I
Clarity: VS1
Ring has a 3.27 total carat weight
Rose Gold halo
Platinum Split Shank Setting
To read more of the story and see more, visit the engagement ring pics here.
For Throwback Thursdays, we take the opportunity to re-appreciate beautiful pieces that have been shared over the years!
Thank you so much for sharing your jewelry experiences with us. Keep revisiting PriceScope's past with us each Thursday!
#TBT
PriceScope offers multiple jewelry search methods learn more about our searches here.
Come show off YOUR fantastic bling with fellow jewelry lovers and trade professionals in the Show Me the Bling Community, here.