By Erika W.
The Jewelry Information Center (JIC) has launched its "Sparkling Snapshots Contest" calling people to share photos of life's important moments celebrated with commemorative jewelry. The contest runs until October 31, 2011, 12pm EDT.
To enter visit JIC's Sparkling Snapshots Contest, and "simply submit a photo of a special moment in your life and explain how a piece of jewelry commemorates that moment. Your snapshot may include a photo of you from that specific event or of you wearing a piece of jewelry that reminds you of that event."
The grand prize package includes a resort and spa getaway, a diamond necklace, a Louis Vuitton jewelry case, and a feature in Marie Claire magazine. The top 25 winners will receive a black spinel necklace, a Shutterfly gift certificate, and a signed copy of Nina Garcia's Look Book: What to Wear for Every Occasion.
JIC is the consumer education arm of Jewelers of America, a national trade organization for fine jewelry retailers.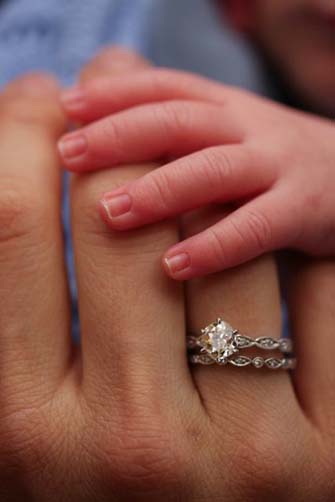 Photo posted by mela lu
Jewelry and special moments go hand in hand. There are so many lovely images posted on the forum, a fitting contest for Pricescopers!
Related Topics: