PS Welcome - YouTube
All about PriceScope
Wed, 21 Dec 2011
JIC's "Sparkling Snapshots" Winner Announced
H1:
JIC's "Sparkling Snapshots" Winner Announced
By
Erika W.
The Jewelry Information Center (JIC) has announced the winner of its Sparkling Snapshots Contest, celebrating the connection between jewelry and life's important moments. Kelly Roose won the grand prize with "The Sparkle of My Life," a photo her newborn daughter wearing the couple's wedding rings on her toes.

"The day we put these rings on our fingers was the day we decided to become a family and now with the arrival of our little girl we couldn't ask for any more," Roose included in her image caption. Visit JIC to read more.

Roose received a spa getaway for two, a True Knots diamond necklace, a Louis Vuitton traveling jewelry case, and a feature in Marie Claire magazine.

JIC is the consumer education arm of Jewelers of America, a national trade organization for fine jewelry retailers.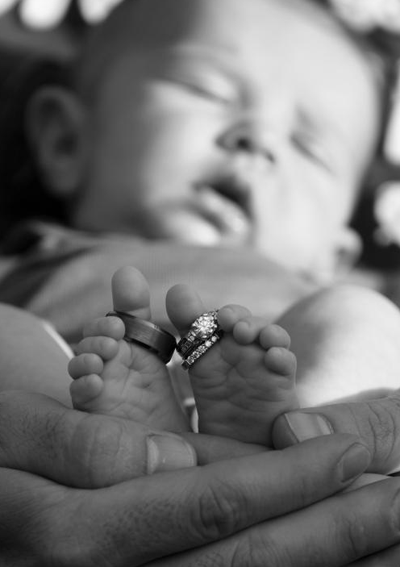 Winning photo submitted by Kelly Roose
"They aren't just rings; they represent the day we started the best thing life has to offer: our family."
Related Topics:

Sparkling Snapshots Contest by Jewelry Information Center (JIC)

Show me your baby gifts!

Jewelry Gifts for New Mothers