By Erika W.
All right iPhone/diamond lovers, here's your chance to win a jewel encrusted iPhone 4S case from James Allen. Valued at $20,000 the case features 808 F-G color diamonds totaling 5 carats and 43 additional rubies all set in titanium.
James Allen is giving away this luxe iPhone case in celebration of their new mobile site launch. "We have worked hard to provide mobile users with a first-class interactive user experience, and the feedback has been overwhelmingly positive," says David Berkovits, Marketing Director at James Allen. "To celebrate, we are giving away an amazing diamond iPhone case. This giveaway is our most exciting to date and it's our way of saying 'thanks' to all the James Allen fans that have helped elevate our brand to the next level."
Visit http://apps.facebook.com/jamesallengiveaway/ to enter by February 14, 2012. Good luck!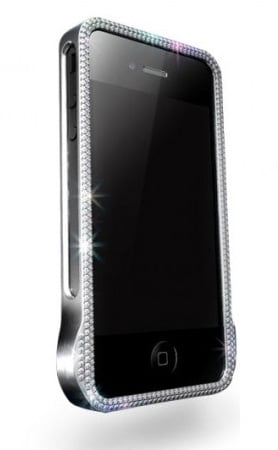 Related Topics:
30 iPhone features you may not know about