2016 PriceScope Get Together (GTG) Door Prize Sneak Peek
We have another fabulous door prize to share for the 6th Annual PriceScope Get Together (GTG) in Las Vegas! For those who are new to the GTG, each year we give away an array of door prizes to our consumer attendees at the event! The prizes are provided by our Featured Sponsors and contributing forum vendors. We are simply stunned by their generosity! This week's door prize sneak peek comes courtesy of Ritani!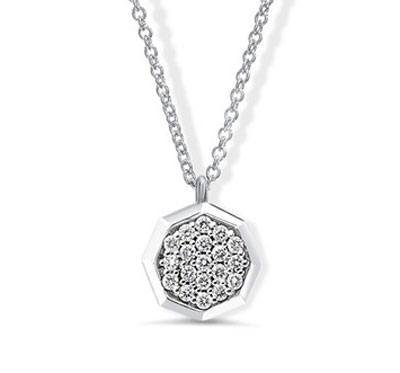 One eligible consumer member attending the 2016 Pricescope GTG will have the chance to win this delicate Signature Diamond Octagon Pendant from Ritani! The beautiful diamond cluster, set with 19 G SI1 diamonds, is complemented by sleek sterling silver in this octagonal design which emphasizes each angle in an 18" cable chain secured with a spring clasp. This stylish pendant, a piece that feels both playful and Art Deco-influenced, is perfect for adding a pop of sparkle to any look.
A very special thank you to Ritani for this generous donation!