Julia Roberts with a vintage sautoir from Van Cleef & Arpels at the 2010 Golden Globes. The necklace's exquisite pendant boasted 29 citrines and diamonds set in 18k yellow gold. (Source: Getty – Jason Merritt)
Just the other day, we mentioned Julia Roberts, a high-profile Scorpio that knocks it out the ballpark when it comes to her personal style. It made us begin to wonder, what constitutes Scorpio style? Like true water signs, Scorpios are known to be fashionable but don't expect to always see them on the front page of the newspaper. Below are some pieces Scorpios would definitely (or plan to) have in their closet.
RICH REDS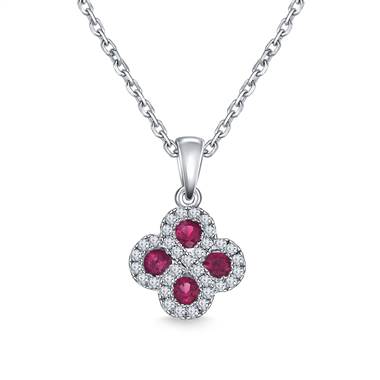 Scorpios love and look amazing in two colors namely, black and rich red. Naturally, the darker the red the better, so oxblood and burgundy have their names written all over it. Thus, Scorpios should definitely take a closer look at adding some rubies to their wardrobe as this color takes their natural intensity up a few notches.
MINIMALISM
Scorpios have the ability to do the most with the least. They wrote the blueprint on minimalism; you'll rarely if ever, find one laden down wearing an entire jewelry box's worth of jewels. Instead, Scorpio gravitates towards understated yet high-quality pieces. Diamond or precious gemstone studs, fancy cut tennis bracelets, and 18K pendant necklaces all make the cut in the Scorpio's jewelry box. However, the odd statement piece can make its way into the inner circle if Scorpio is going to a red carpet event and is guaranteed to be surrounded by others with equally lavish pieces. Remember, Scorpios are all about blending in so they indulge in one of their favorite pastimes – people watching. Therefore, they will become expert chameleons if the situation warrants it.
LUXURY LOVERS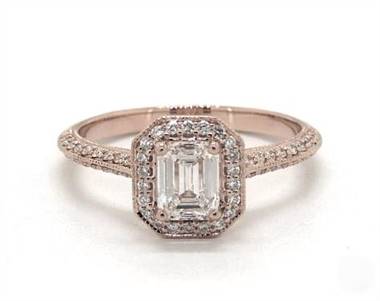 Just because Scorpios love minimalism – better to blend in and people watch – it doesn't mean that they are penny-pinchers. Indeed, the very opposite is true. They will splurge on some serious basics. Think cashmere sweaters, sturdy shoes, and heirloom-quality jewelry. Therefore you will find some serious pieces if you ever decide to raid their jewelry boxes. Now, although they typically shy away from large statement pieces, this "rule" doesn't typically hold true for their engagement rings. If you're in love with a Scorpio woman, select an engagement ring with an interesting characteristic to really make her eyes sparkle. Scorpios love interesting elements on their jewelry and pieces that are classic with a bit of a design twist, therefore any engagement ring along those lines will get a resounding yes from the normally reserved Scorpio.
Scorpios have a mysterious style that many people emulate and look up to. Now that we've entered Scorpio season, we think it would be a great opportunity to assess our closets and add some pieces to liven up our basics. After all, we aren't going to any red carpet galas soon, so why not beef up your basics while you can!
Whether you're after an engagement ring, a timeless gift, or something to mark an occasion – Our Jewelry Search has everything you're looking for.