Ruby and Diamond Drop Earrings in 18k White Gold at Blue Nile

Wow, not only are we halfway through the year, but we are halfway through the month. We know, it's been a long and arduous first half of the year, but like always, the best way to fight against difficult times is to keep pushing forward. Fortunately, that is easy to do as July is upon us and July babies have a birthstone which provides them with many qualities we should all call upon during these times.
The Indomitable Ruby Gemstone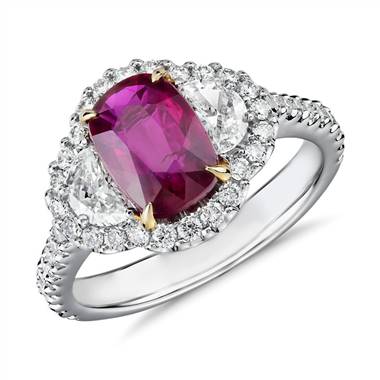 We have met and forged close friendships with many people born in July and one thing's for certain, their hope always springs eternal. They are some of the most optimistic and focused people we have ever met and we like to think that is why the ruby became their birthstone. In India, the stone was known for providing its wearer with youth, beauty and otherworldly powers. During the medieval period, it was known for health, clarity of mind and of course, love.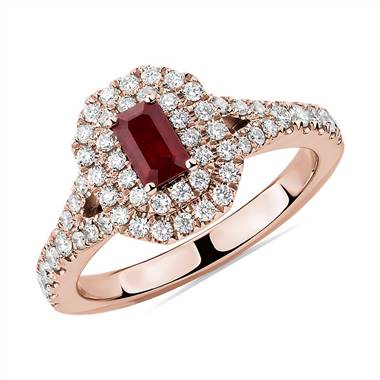 Another reason we truly fancy this stone is because, second only to diamond, it is the hardest gemstone. Therefore, you don't need to treat your rubies with kid gloves because they are quite durable and will last for ages if you care for them properly. They're also pretty low maintenance; one only needs to warm soapy water, a steam cleaner  or a damp cloth to clean and bring a ruby piece back to life.
A Ruby's Type Matters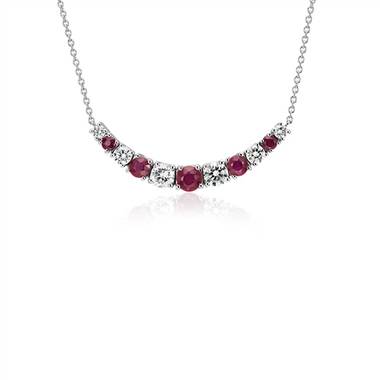 Knowing where your ruby is from isn't just so you can figure out if it is worth the dollar amount, but also the correct way to care for your stone. Untreated and heat-treated stones can be cleaned using an ultrasonic cleaner and soapy water. If your stone has been dyed or glass filled, then please only clean it with a damp cloth.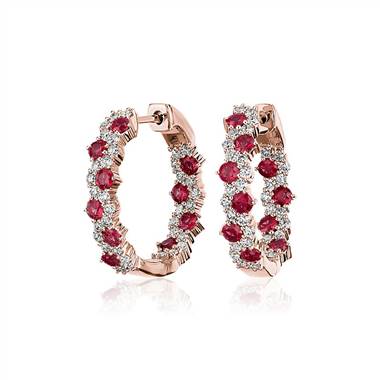 If heat-treated stones worry you, fear not. It is common for rubies to have been heat-treated to improve their color and bring out the rich, intense red which we have all known to love as the stone's trademark hue. That intense red hue can cost a pretty penny for those looking to own a ruby. That color is known as "pigeon blood" and is the most prized color for a stone which comes in a multitude of hues. However, July babies call the ruby red birthstone color theirs.
Sourcing Your Stone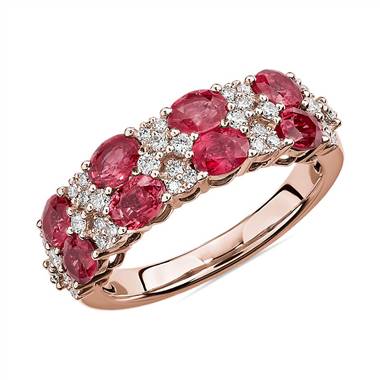 A ruby's type definitely matters, but so does its provenance. One can find rubies scattered throughout various locations in the world from Myanmar (the oldest place in the world known for producing rubies) to Vietnam to the newest entry, Mozambique. These countries are known for producing some of the highest-quality rubies throughout the world. Yet, don't discount other countries' contributions. Cambodia, Kenya, Azerbaijan, Thailand, Afghanistan, Pakistan, Tajikistan, Sri Lanka, Tanzania and Madagascar are producing some amazing stones and you would do yourself a disservice to not discover some of the wonderful rubies hailing from these countries.
We will soon be bidding June goodbye and welcoming July with new eyes. Thankfully, July's birthstone is here bringing us good health, great wealth and love for the rest of the year.

By PS Staff