By PS Staff
When the Academy Awards roll around this Sunday, America will no doubt be captivated by many of the jewels dripping off of the attendees' fingers. We know we'll be glued to the television hoping to see some stunning jewels we can bring attention to in future. Until then, we have created a short list of our own Oscar-worthy jewels and how we would pair them to make the look work for you. We must admit though, we won't be surprised if we see some of these jewels walking down the red carpet any time soon.
Floating Ring, $139,349

at B2C Jewels
The floating ring look has been popular for quite some time and with good measure. This ring is a standout and is perfect for someone who wants to make an entrance. If this ring looks like something you would wear, we recommend selecting a sleek dress in a neutral color to show it off.
     Celebrity Inspiration:  Charlize Theron's 2013 Oscar dress.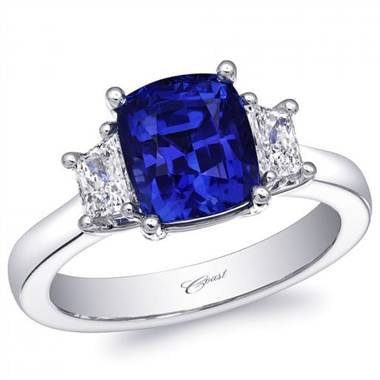 Cushion Cut Sapphire Ring, $27,805

at Solomon Brothers
This ring speaks of elegance. It's beautiful yet not overwhelming. It's perfect for the starlet who knows how to entrance a room, but enjoys watching the festivities from the sidelines. Not to mention that this look plays well with others and would look amazing when paired with a beautiful bracelet and necklace.
     Celebrity Inspiration:  Hilary Swank's 2005 Oscar gown.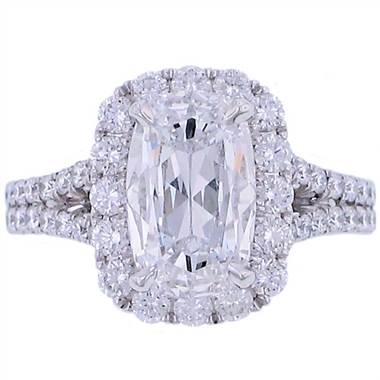 Henri Daussi Split Shank Ring, $64,295

at Solomon Brothers
If you believe that sometimes you have to go big or go home, this diamond is for you. Not only is the ring impossible to ignore but it plays into one of the biggest engagement ring trends today, the split shank. The woman who wears this on her finger will get plenty of attention so she must be comfortable when all eyes in the room are on her.
     Celebrity Inspiration:  Jennifer Lopez's 2015 Oscar gown.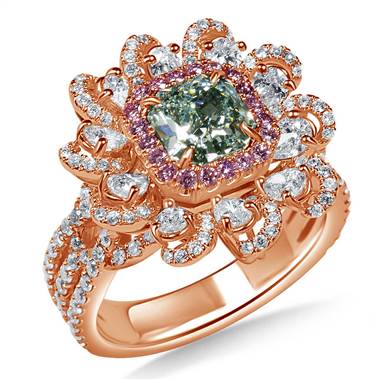 Rose Gold Floral Ring, $64,349

at B2C Jewels
Yes, children are nominated for Oscars too and we don't think they should be left out on the opportunity to wear some beautiful baubles. We think this would look great on a young starlet who doesn't take herself too seriously. Plus this ring has the added benefit of cashing in on one of THE most popular jewelry trends this year, Mother Nature.
     Celebrity Inspiration:  Dakota Fanning in any 2011 red carpet appearance.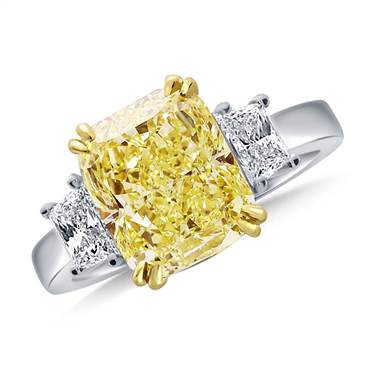 Fancy Yellow Cushion Cut Ring, $119,999

at B2C Jewels
Yellow diamonds will still reign supreme in 2016 but pair it with an up-and-coming cut, such as the cushion cut you see above, and the look can really soar. We love to see a strong vibrant color paired with a complimentary color (yet, keep the outfit sleek) to really knock your look out of the park.
     Celebrity Inspiration:  Viola Davis's 2014 Oscar dress.
The rocks are ready to help you slay the red carpet at the Oscars or your local ribbon cutting ceremony. We know we will keep our eyes peeled to find some wonderful diamonds you may want to take home as well. We can't wait for all the jewelry that is going to be on display and if you're like us, we know the best part of the ceremony is the red carpet!
Click here to search for more (Resources >> Jewelry Search).