JLS posted pics of her fantabulous rose cut engagement ring on the Show Me the Bling forum at PriceScope!  This rose cut in halo will turn many people into rose cut lovers! Do you love rose cuts?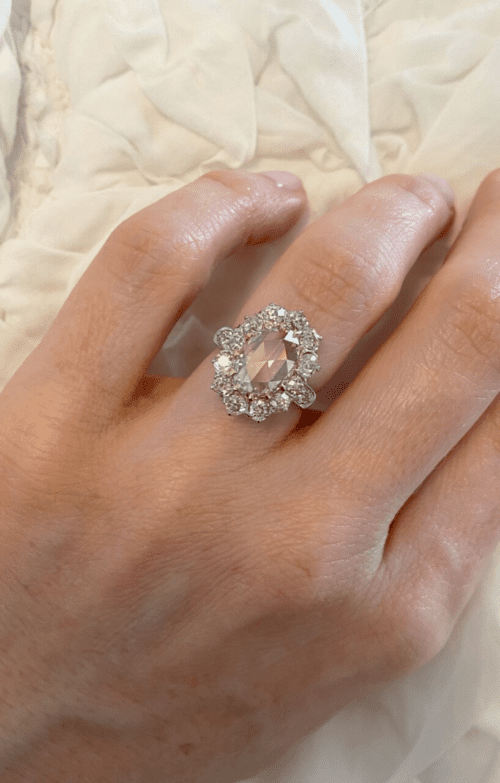 This stunning antique rose cut with an oec halo is breathtaking! 115 years this ring has been around, and has brought joy and beauty to people. Victor Barboné  Jewelers had it posted on their Instagram when JLS stumbled upon it! JLS has had it restored so it will be able to bring joy and beauty for generations to come! This ring packs a ton of sparkle and the finger coverage is amazing!
Congratulations on your new ring, may it bring you joy for years to come! It's really beautiful, well done!
The Stats:
Edwardian Era circa 1905
2.05 carat
Color: K
Clarity:  VVS2
set in platinum topped 18k gold
surrounded by a halo of 12 OECs with one on each shoulder.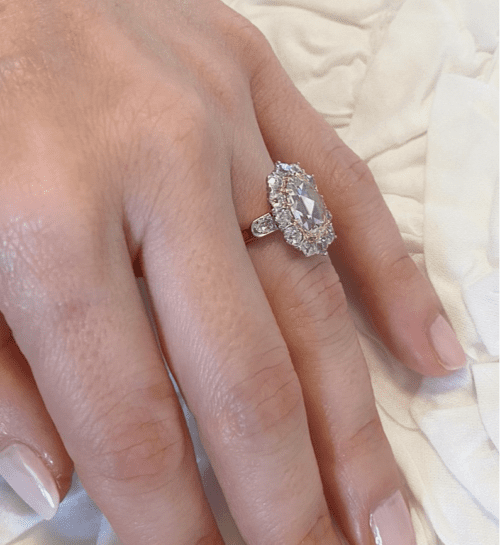 Visit the original post with more pics and join me in congratulating JLS.  Do you love rose cuts?
The Jewel of the Week is our chance to feature and appreciate a recently posted piece from the Show Me the Bling Community!
Thank you so much for sharing your jewelry experiences with us. We look forward to seeing more!
#JOTW
Come show off YOUR fantastic bling with fellow jewelry lovers and trade professionals
Learn more about Ideal-Scopes on PriceScope!