By
Erika Winters
Sotheby's New York is kicking off its first autumn jewelry auction, Important Jewels, with a selection of rare diamonds and custom-designed and period pieces by French jewelers, including Schlumberger, Suzanne Belperron, and René Boivin. The auction will be held in New York on September 24, 2013, with a public exhibition beginning on September 20, 2013, at Sotheby's York Avenue galleries.
"We are delighted to offer jewels from the collection of Alex & Elisabeth Lewyt, featuring custom-designed and period pieces by French jewelers such as Schlumberger, Suzanne Belperron and René Boivin," said Gary Schuler, director of Sotheby's jewelry department in New York. "We also have pieces from the family of philanthropist George Rothman, whose collection is led by a beautiful 19.51-carat emerald-cut diamond ring from Harry Winston. This diamond – one of several important white diamonds on offer by private sellers this September – is the caliber of stone that is sure to generate early excitement in the global jewelry market this auction season."
Visit Sotheby's New York to view the full Important Jewels sale.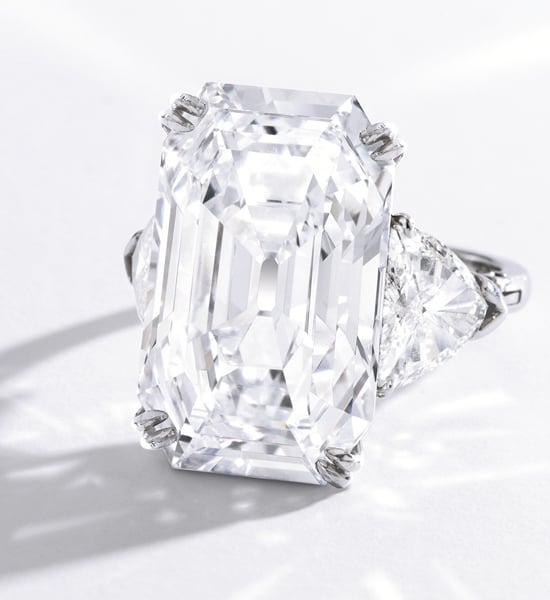 Platinum ring with 19.51-carat E-color, VVS2-clarity, type IIa diamond by Harry Winston • Estimate $1.2 – $1.8 million • Image: Sotheby's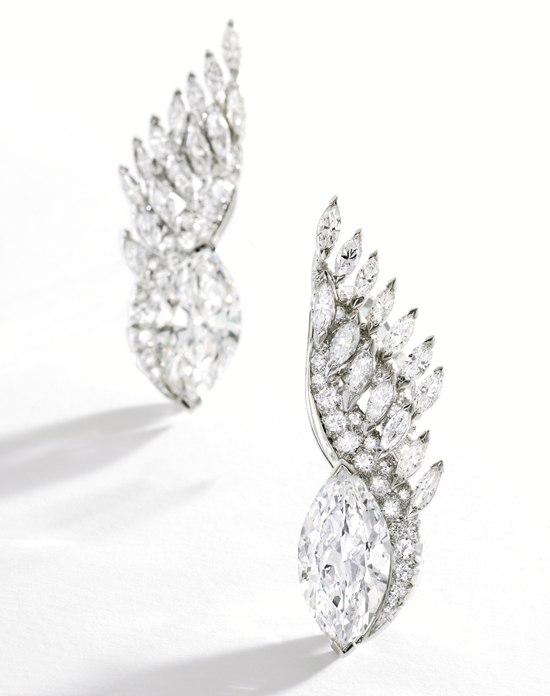 Platinum and diamond double-clip pendant/brooch by Schlumberger with 5.22 and 5.28-carat marquise-shaped diamonds • Detachable brooch clips attach to a carrier–shown here • Estimate $200,000 – $300,000 • Image: Sotheby's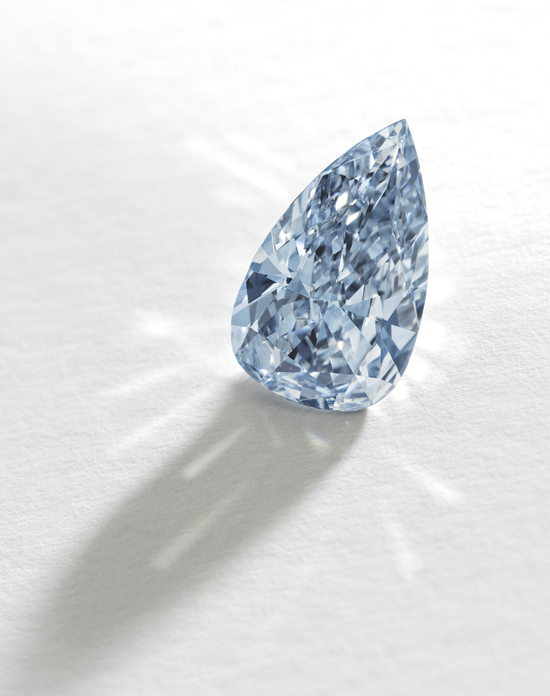 1.08-carat fancy-vivid blue diamond ring (shown unmounted) • Estimate: $450,000 – $650,000 • Image: Sotheby's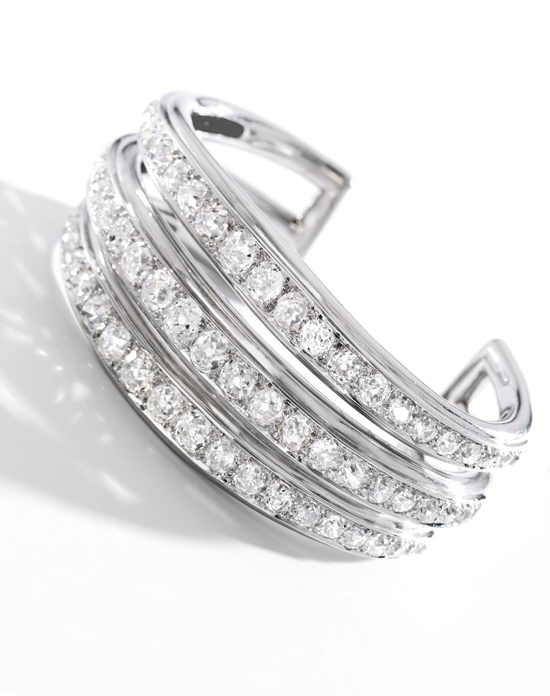 Triple-band cuff bracelet by Suzanne Belperron with 75 old mine-cut diamonds weighing approximately 16.95 carats • From the collection of Alex & Elisabeth Lewyt • Estimate: $40,000 – $60,000 • Image: Sotheby's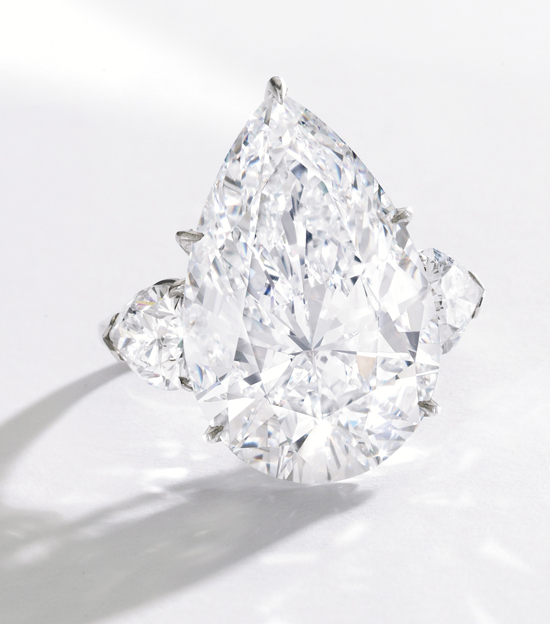 Platinum ring with 15.10-carat D-color, VVS2-clarity, type IIa pear-shaped diamond • Estimate: $1.25 – $1.75 million • Image: Sotheby's
More jewelry auction news:
Sotheby's to Auction Rare 7.59-Carat Fancy Vivid Blue Diamond
Elizabeth Taylor's Jewels, Cleopatra Headdress to Be Auctioned in October