By
Erika Winters
The 101.73-carat diamond dubbed "Absolute Perfection" sold for over $26.7 million at Christie's Magnificent Jewels sale in Geneva on May 15, setting a new world auction record for a colorless diamond. The D-color, flawless, pear-shaped diamond was acquired by Harry Winston and has been named the "Winston Legacy."
"Incredible diamonds have always been at the heart of the Harry Winston brand, with many of the world's most important diamonds beginning in the hands of Mr. Winston himself, who had the gems cut and polished from pieces of rough. The acquisition of 'Winston's Legacy' underscores the brand's continued commitment to perfection and quality at the highest level. A stone of this caliber and rarity is the perfect continuation of Mr. Winston's legacy as the King of Diamonds," said Nayla Hayek, Harry Winston's new CEO.
The "Winston Legacy" highlighted the record-breaking sale, which garnered $102.1 million, the most ever for a various-owner jewelry auction at Christie's. An array of diamonds, natural pearls, and a rare Kashmir sapphire also set new auction records at Christie's Geneva on May 15.
"Harry Winston acquired the most perfect diamond ever offered for sale at auction, 'Winston Legacy,' continuing the tradition of buying and selling only the very best, a trait of the founder Mr. Winston himself. World record prices were set for diamonds, pearls and sapphires, thereby firmly establishing the international appetite for the most beautiful gems and jewels in a record-breaking $102 million auction at Christie's Geneva," said Rahul Kadakia, Head of Jewellery, Christie's Switzerland and Americas.
Visit Christie's to view all results from the Geneva Magnificent Jewels auction.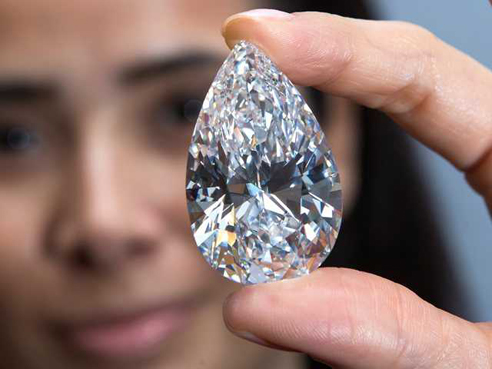 The 101.73-carat "Winston Legacy" diamond sold for over $26.7 million at Christie's Geneva on May 15, achieving a new auction record for a colorless diamond.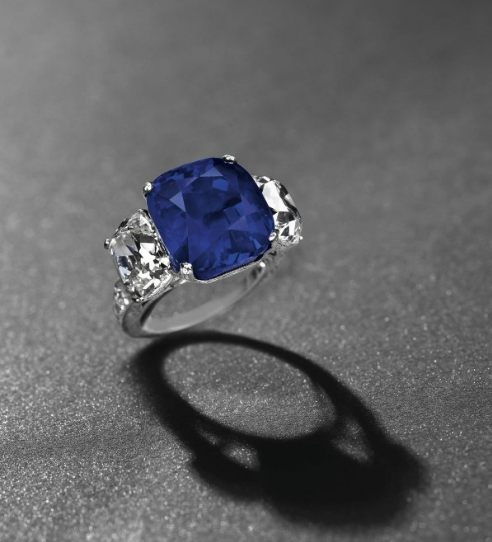 The "Star of Kashmir," a 19.88-carat Kashmir sapphire sold for over $3.4 million, setting a new auction record price-per-carat for a sapphire.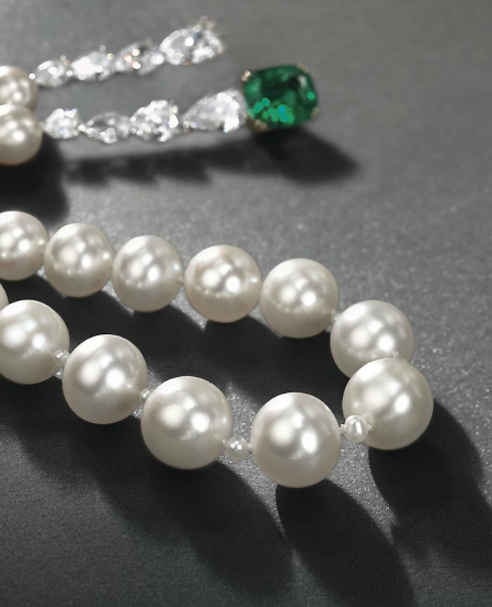 A natural pearl necklace sold for over $8.4 million, setting a new auction record for a single-strand natural pearl necklace. The graduated natural pearls measure from 13.7 to 10.4mm.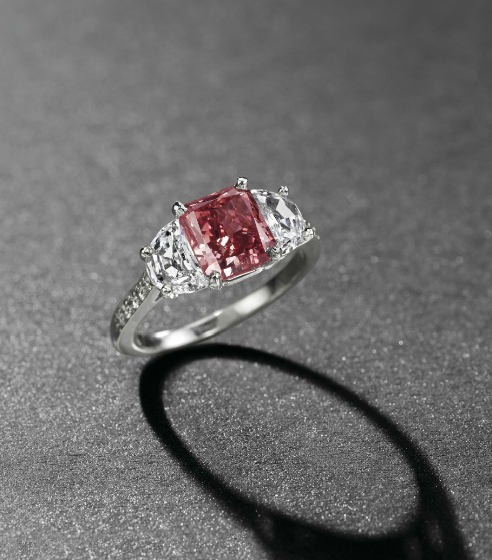 A 1.92-carat fancy red diamond ring sold for over $3.2 million, setting a new auction record for a red diamond.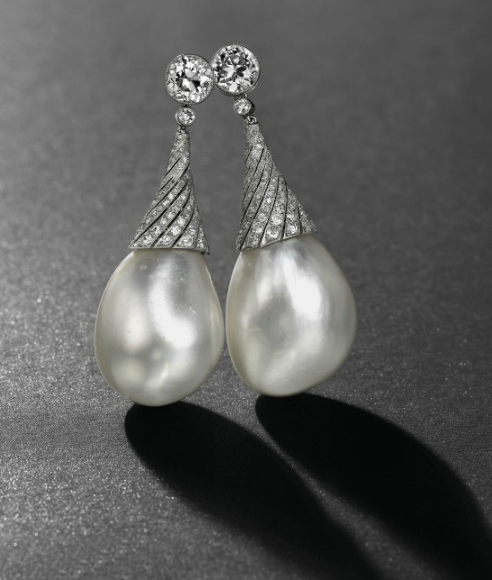 A pair of drop-shaped natural pearl and diamond ear pendants sold for over $2.4 million, setting an auction record for a pair of pearl ear pendants. The natural pearls weigh approximately 261.66 and 216.37 grains. (One grain equals 0.25 carats.)
Related Blog Topics:
75-Carat Briolette Diamond, Exceptional Emeralds to Highlight Christie's Hong Kong Auction

Christie's to Auction 101.73-Carat D-Color, Flawless Diamond
Rare Red Diamond, 50-carat Graff Diamond Ring to Highlight Christie's December Sale