Christie's plays on the popular holiday colors of red and green with its upcoming Magnificent Jewels sale in New York. The auction house is offering a rare fancy reddish-orange diamond of 3.15 carats, a D-color diamond ring of 50.01 carats by Graff, and a three-stone ring comprised of Colombian emeralds at the December 10 sale.
The rare 3.15-carat red is the largest reddish-orange, natural color diamond ever graded at the Gemological Institute of America (GIA) and is the largest of its color to ever be offered at auction, according to Christie's. The red diamond is estimated to fetch between $700,000 and $1.2 million.
Leading an array of 12 D-color diamonds is the 50-carat diamond ring by Graff. The D-color diamond has been assessed as a Type IIa diamond and is expected to sell for $7-10 million.
Important emerald jewels including a Colombian emerald ring will also highlight Christie's sale. Set with 8.51, 4.04, and 3.94-carat Colombian emeralds, the three-stone ring is expected to fetch $475,000 to $550,000.
The sale also includes an array of signed jewels from the Art Nouveau, Belle Époque, and Art Deco design periods. Original designs by Réné Lalique, Cartier, and Paul Flato will be offered at Christie's New York on November 10.
Visit Christie's for additional highlights.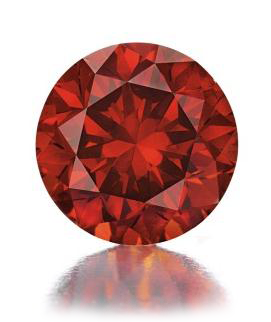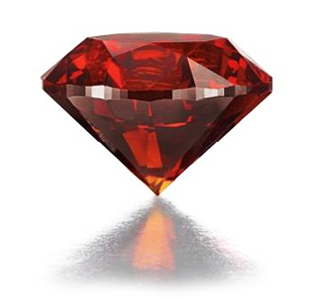 Fancy Reddish-Orange diamond of 3.15 carats • Estimate: $700,000 – 1,200,000 • Photo: Christie's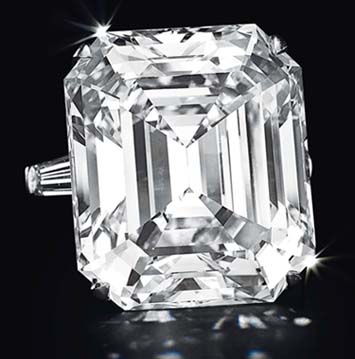 D-color rectangular-cut diamond ring by Graff • Estimate: $7-10 million • Photo: Christie's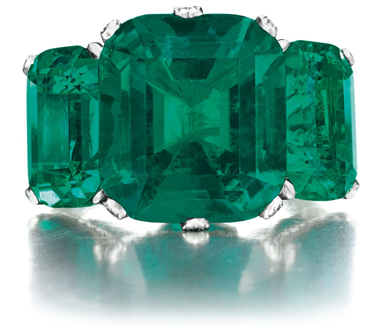 Three-stone ring with Colombian emeralds of 8.51, 4.04, and 3.94 carats • Estimate: $475,000 – 550,000 • Photo: Christie's
Related Blog Topics:
76-Carat Archduke Joseph Diamond Fetches $21.5 Million

"Mega" Diamonds and Natural Pearls Lead Christie's New York Sale
Burmese Ruby, JAR Jewels Set Records at Lily Safra's "Jewels for Hope" Auction