"This ring I bought with the help of PriceScope" is one of our favorite things to hear. That's exactly what PS Member Tigerbalm said about this Princess cut diamond engagement ring that they posted on Show Me the Bling! We are taking the time to appreciate it again by making it our Throwback Thursday post for the week.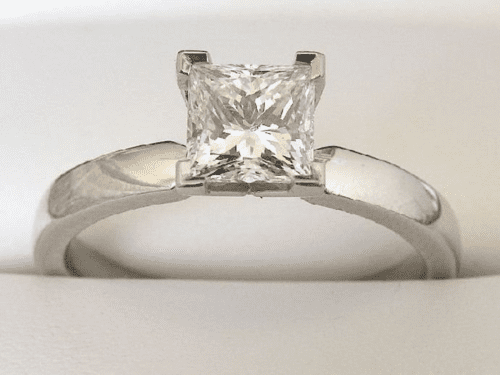 A classically beautiful solitaire with a stunning Princess cut diamond. This is a gorgeous set and the Princess cut diamond is spectacularly sparkly. I absolutely love this piece, and I know a lot of you will too! USA Certed Diamonds did an outstanding job with this impeccable stone.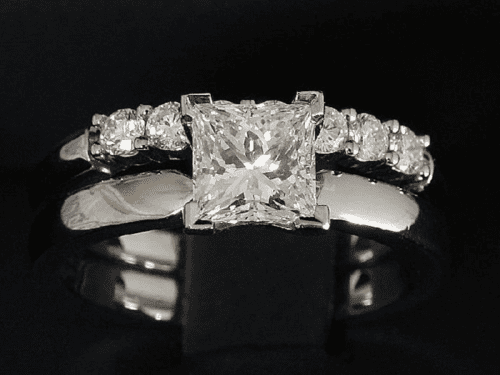 PRINCESS CUT
"Chevrons" Make a Difference
The number of facets on the bottom of a Princess cut influences the character of its performance. Between 24 and 48 facets (sometimes more) may be present depending on the number of "chevrons." This influences the character of performance in the same way a traditional 57-facet round performs differently than a 66 or 88-facet round of the same size.
DIAMOND STATISTICS
Carat Weight: 1.01ct
Shape: Square Princess
Clarity Grade: VVS2
Color Grade: E
Polish: Excellent
Symmetry: Very Good
Fluorescence: None
Table: 68%
Depth: 74.2%
Measurements: 5.54 x 5.50 x 4.08 mm
Learn more about Princess cut diamonds.
Written by Kayti Kawachi