By
Erika Winters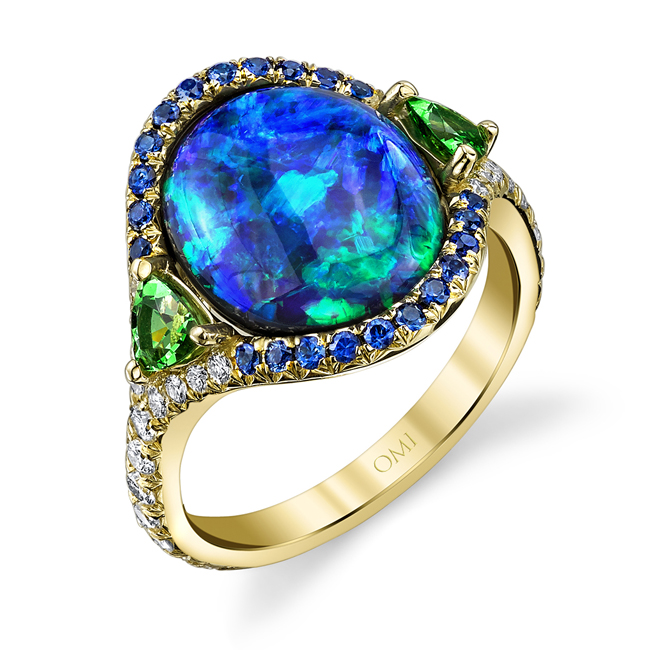 Jewelry designer Omi Privé was awarded the JCK Jewelers' Choice Awards grand prize for a gemstone ring featuring a 4.33-carat Lightning Ridge black opal. Set with blue sapphires and tsavorite garnets, the ring also scored the "Best Ring Design over $10,000" award.
Retail jewelers around the world voted for Omi Privé's black opal ring for JCK's eighth annual awards. The ring won top honors for garnering the most votes among retailers.
"We are honored to win the Grand Prize award; it is very meaningful to me, as jewelry retailers are the ones that voted on our piece! My passion lies in color, and I am especially pleased with the way the colors come together in this ring. I am excited and honored that it has been recognized amongst so many beautiful entries," said Omi Privé president and designer Niveet Nagpal.
Launched in 2012, Omi Privé creates jewelry pieces with outstanding craftsmanship paired with rare colored gemstones.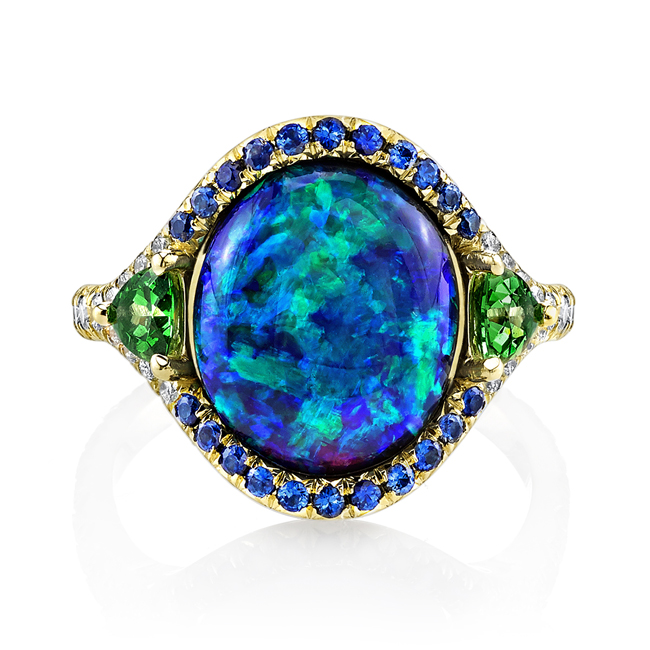 Related:

Omi Privé: Handmade Jewels in Color

Omi Privé Debuts Emerald Collection at JCK 2013

Omi Privé Receives First-Ever Platinum Craftsmanship Award at JCK