With two months left to go and a new month beginning, we've decided to focus this post on one of October's two birthstones, the opal. We don't think it's a coincidence that the leaves changing colors are also reflected within the opal's fire.
The opal's name even derives from a Greek word which means "changing colors." As you can see, there isn't a more fitting stone to represent October and Mother Nature easing into another phase of the year.
G'Day Mate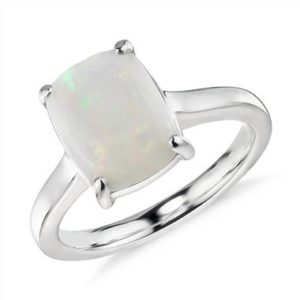 Opal's originally hail from the Australian Outback. The Outback's environment creates ideal conditions for high-quality opals to thrive. Yet, you don't have to restrict yourself to only Australia. Today, opals are mined in Mexico, Ethiopia, Honduras, Czech Republic, Brazil and parts of the US. However, Australia is responsible for 95% of the mined opals today.
Treat with Kid Gloves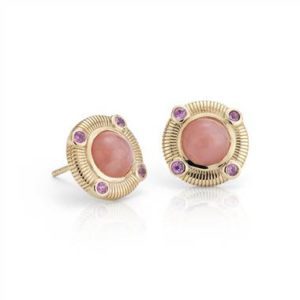 You would think that a gem forged in the Australian Outback would be tough and able to withstand nearly anything life throws at it. Unfortunately, that isn't the case with this stone. Opals are between 5.5 and 6 on the Mohs scale which means they are best saves to wear on special occasions or in a necklace or pair of earrings lest you risk damaging the stone.
Good Luck…or Bad Luck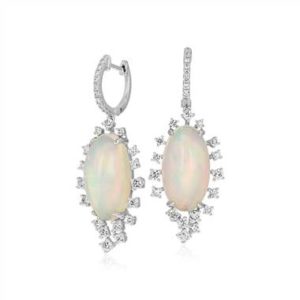 Legend has it that opal is thought to bring good luck to anyone who wears it. Sadly, that good luck is reserved for those born in October. If you dare to wear it and you were born during one of the 11 other months, then be careful as it is supposed to bring bad luck to you.
We're happy that the good luck/bad luck opal legend is just that, a legend. After all, look at how many of us own an opal piece. We will say that the stone brings MORE luck to October babies than the rest of us, but we're all blessed to have a bit of opal in our lives.

By PS Staff