By PS Staff
We are in the throes of wedding season which means we are also right smack in the middle of "anniversary" season. So, we imagine that you or someone you love is about to celebrate an anniversary. As a result, we've created a list of modern anniversary gifts for couples celebrating milestone wedding dates in their lives.
First (1st) Anniversary: Clock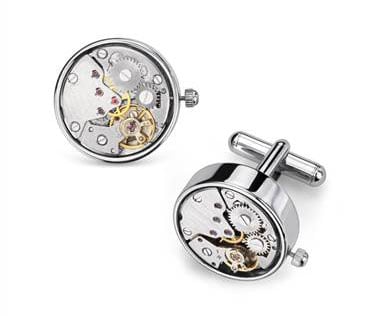 Steampunk Watch Movement Cufflinks

at Blue Nile
Time waits for no one which is why a clock is a great gift for couples who decided to go ahead and marry the loves of their lives a year prior. Gifting these couples with a clock, his and hers watches, or a set of cufflinks for him, will always remind them that their love will never run out of time.
Tenth (10th) Anniversary: Diamond Jewelry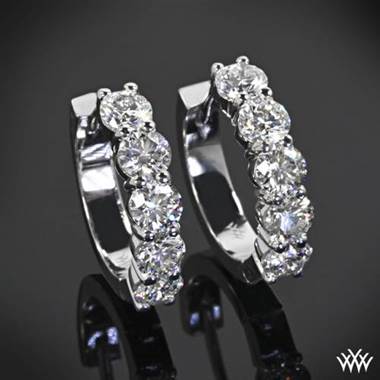 Diamond Hoop Earrings

at Whiteflash
Ahhh, now we are getting into the really great gifts. Ten years of wedded bliss calls for something, right? Well fortunately, it allows couples to splurge on some great diamond jewelry. Husbands and wives everywhere can enjoy some great diamond jewelry on this anniversary.
Twentieth (20th) Anniversary: Platinum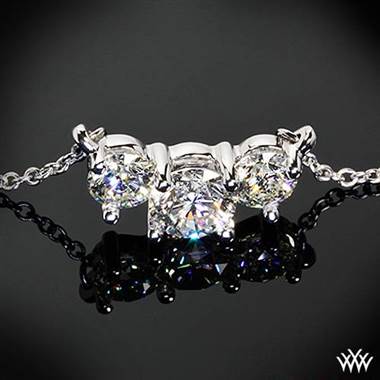 Platinum "Tandem" 3-Stone Pendant

at Whiteflash
These anniversary gifts just keep getting better and better. Twenty years of marriage yields platinum gifts. Now, this can be interpreted in multiple ways; platinum jewelry and home accessories such as platinum place settings are great gifts for married couples.
Fiftieth (50th) Anniversary: Gold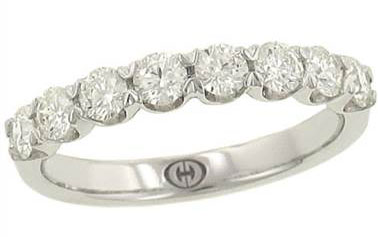 Christopher Designs 18K White Gold Wedding Band

at Solomon Brothers
The 50th anniversary is a big one. This is the time that a couple celebrating their 50th anniversary will be surrounded by not only their friends but grandchildren and possibly great-grandchildren. Understandably, their gold anniversary gift is worth its weight.
We may celebrate weddings, but anniversaries are the milestones which truly matter. These dates are even more important because it means that couples have shared lasting love. These anniversary gifts are just a manifestation of that enduring love.
Happy Anniversary!
Visit our "Resources >> Jewelry Search" to browse for your anniversary gifts.