Lauren Santo Domingo by walterlan Papetti from London , England / CC BY-SA

The days ahead of us are going to be trying, but we can at least try to bring a little sparkle into your life. So, we've decided to set our sights on a woman who is truly a jewelry fanatic's inspiration and bring a little bit of a fun diversion to these days.
If Truman Capote were alive today, we know one woman who would definitely be one of his swans, Lauren Santo Domingo, aka LSD. She has managed to cultivate a personal style, and more importantly a VERY enviable jewelry collection, through her pedigree (both personal and business). She, and her jewelry are definitely the ones to keep your eyes on in the future. But, believe it or not, you can emulate her jewelry style even if you don't have her bank account.
Keep it Simple…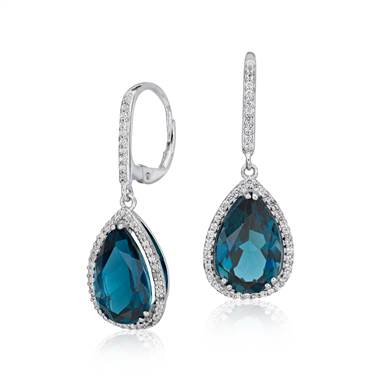 She may be married to a billionaire now and own her own successful company, but did you know she had to purchase her first "real" jewelry on layaway while working at Vogue? Yup, a simple pair of drop earrings from the jeweler Gilan. However, her day-to-day jewelry style has not changed. She states that she still prefers simple daytime jewelry and can be spotted out and about running errands and chairing meetings wearing the most minimal pieces of jewelry.
…But Make a Statement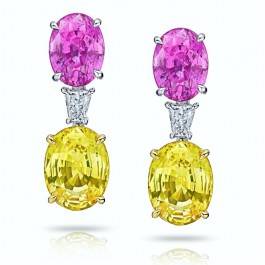 That said, when the sun goes down and the red carpet comes out, she really knows how to turn it up. LSD is a big fan of statement jewelry, particularly statement earrings. She favors chandelier earrings above all, but isn't afraid to combine them with a layered choker and a statement necklace. If a modern-day Venetian aristocrat is your aesthetic, then you'll definitely want to emulate LSD's black tie looks. She isn't a staple on Vanity Fair's Best Dressed list for nothing!
A Different World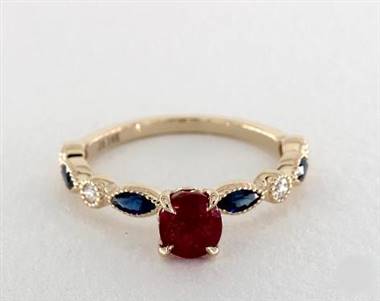 LSD may have been ground zero for the recent surge in nontraditional engagement rings. Hers is made from alexandrite and she has gone on record saying that she never cared for traditional engagement rings. So she was almost guaranteed that she had one of the most unique engagement rings her rarefied social circle had ever seen.
Lauren Santo Domingo is one to keep an eye on. From stylish social maven to savvy businesswoman, she had a jewelry wardrobe for every occasion. Truman Capote's swans would definitely have loved for her to join their ranks! Which style would top your list?

By PS Staff