Jewel of the Week (JOTW) – Gorgeous Jewelry Shared by PS Members
Men don't get the glory on blings as women do but this week's featured jewel shows a set of men's bling – wedding rings. I'm glad that Rod reposted the wedding rings for him and his partner, they have been together for 35 years and they were finally able to tie-the-knot last year. What a great accomplishment/milestone! Rod's ring contains diamonds from his father's, which makes Rod happy because it symbolizes the amazing love for his husband and father. Both platinum rings are custom made.
Rod's Ring: stones over 2 carats of diamonds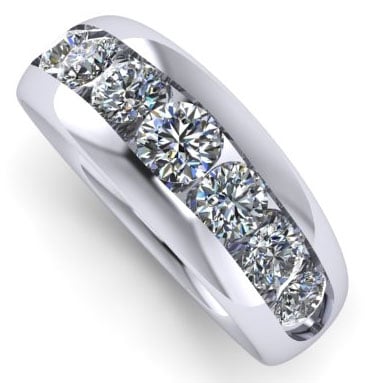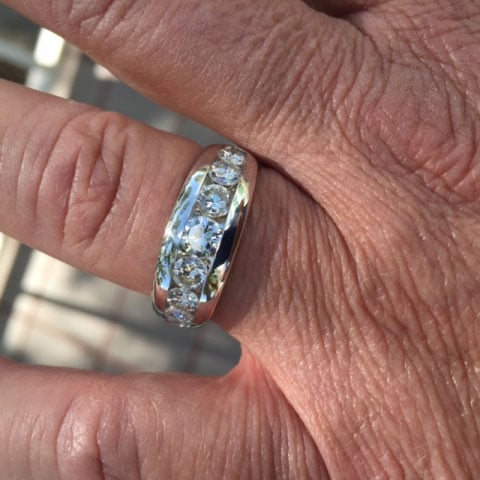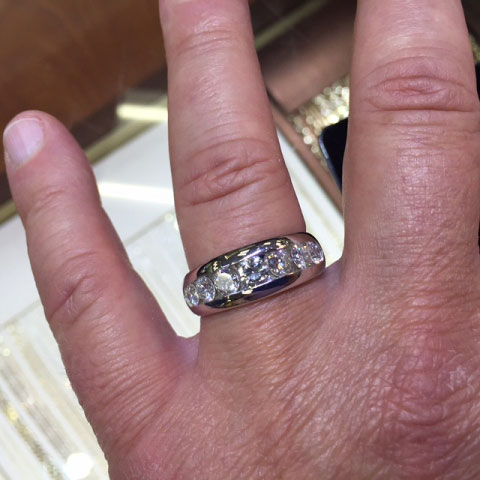 Husband's Ring: center stone of natural yellow diamond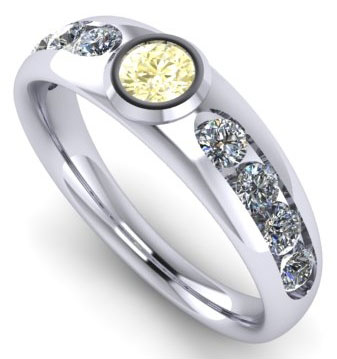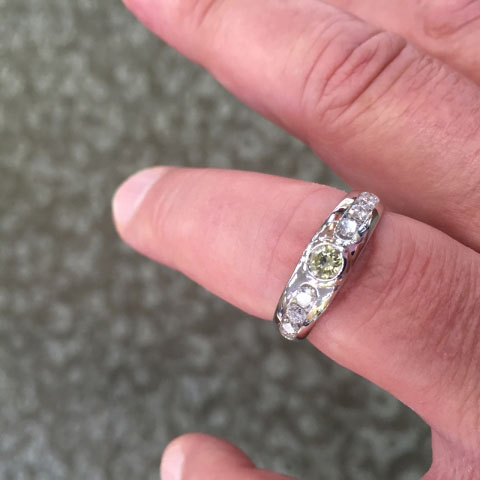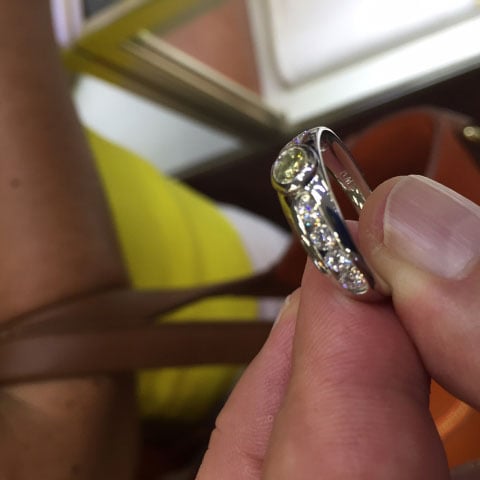 Click to visit the following thread to see more a-ma-zing men's blings and details: Mens Bling Eyecandy Folder. There are 22 pages of the men's blings but I linked to the last page since Rod's post is the most current. If you have time, there are fabulous blings (cufflinks, rings, etc.) shown in this thread!
For the men, I feel that each of you should start your own thread in the "Show Me the Bling" forum; start with the subject "Men's Bling: description of your bling" and include in the body all the pertinent information (diamond size, color, ring size, etc.). You are just as significant as yourself or your other half AND we women just love details! OR if you feel that bling is not for men, then here's a true tale. I saw a boy, my son's friend, who was very upset and embarrassed that he was wearing a pink shirt which his mom made him wear. I repeated to him a couple of times that it takes a reeeal man to wear that color, you need confidence to carry it off. His face just brightened after he realized what I just said. What a man! So . . . post your own thread on the forum, I dare ya 😉
Rod, the custom rings are gorgeous; they complement each other with the big difference in the yellow diamond! Thanks for sharing and CONGRATULATIONS! Wishing you and yours everlasting happiness.
Thank you, everyone, for sharing your gorgeous jewelry in the Show Me the Bling forum! Can't wait to see more!