Sadler91 posted this stunning marquise engagement ring upgrade the Show Me the Bling forum at PriceScope. This diamond is stunning and the chevron rings that Sadler91 found to accompany this ring are an impeccable match.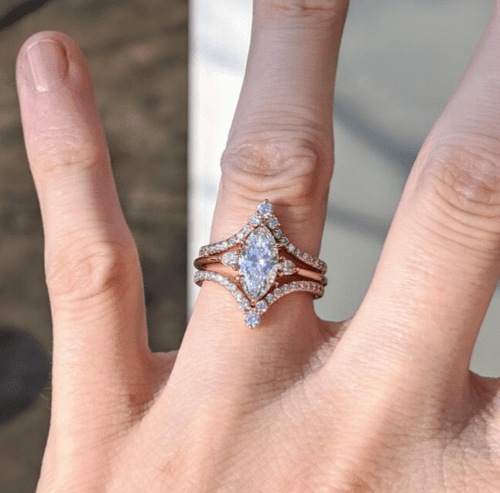 When Sadler91 first became betrothed her tastes were different than they are now. As is often the case, her style has changed and she was looking to switch from a Sapphire three stone engagement ring to a marquise that was one carat. She found this particularly lovely marquise diamond at Adiamor, and it's a big winner IMO! Congratulations on this beautiful ring!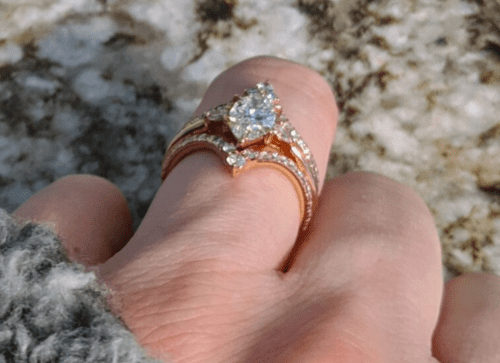 The Stats:
Marquise:
1 ct
Color: G
Clarity: SI1
Strong Fluorescence
measurements are 10.54 x 5.22 x 3.23.
The chevron bands are from Etsy.
Visit the original post with more pics and join me in congratulating Sadler91!
The Jewel of the Week is our chance to feature and appreciate a recently posted piece from the Show Me the Bling Community!
Thank you so much for sharing your jewelry experiences with us. We look forward to seeing more!
#JOTW
Come show off YOUR fantastic bling with fellow jewelry lovers and trade professionals
Learn more about Ideal-Scopes on PriceScope!