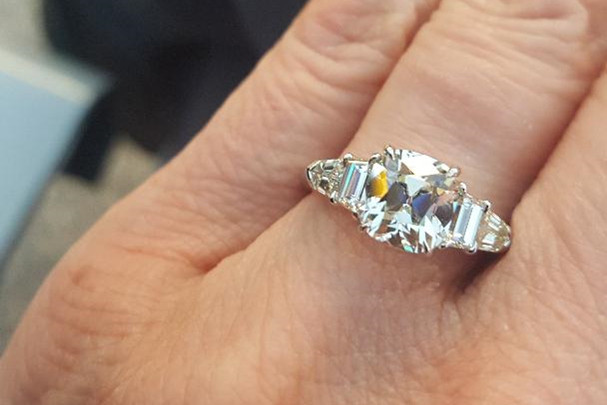 Maggiemeans Had Her AVC Dreams Come True
Maggiemeans shared her gorgeous AVC on the Show Me The Bling Community at PriceScope.com. Sometimes you have to wait for what seems like forever to have your dreams come true, and Maggiemeans finally came to the end of her long wait for the ring of her dreams!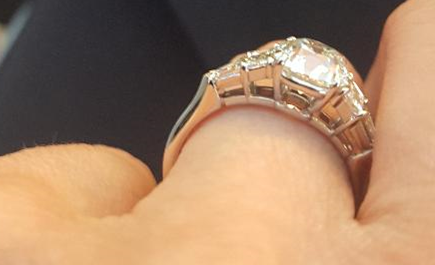 Beautiful proportions
I just love the story and the ring is beautiful with just made this all such a special post. I am thrilled that you were able to get your gorgeous handmade ring done by Brilliantly Engaged with a rockin' fireball diamond from Good Old Gold. Getting to be part of the whole process is part of the magic, we love that you got to have this journey!
The Stats:
AVC K 1.762ctw with 1.06 ratio Measurements are 7.38 x 6.93 x 4.73
Cut Grade, light performance, polish, Symmetry all Ideal.
Clarity: VS1
sides are I/J vs1
Want to see the entire post with more pics? Read the story here
The Jewel of the Week is our chance to feature and appreciate a recently posted piece from the Show Me the Bling Community!
Thank you so much for sharing your jewelry experiences with us. We look forward to seeing more!
#JOTW
Do you know your basic engagement ring anatomy? Learn more about engagement rings, here.
Come show off YOUR fantastic bling with fellow jewelry lovers and trade professionals in the Show Me the Bling Community, here.