A Look at Cartier's Jaguar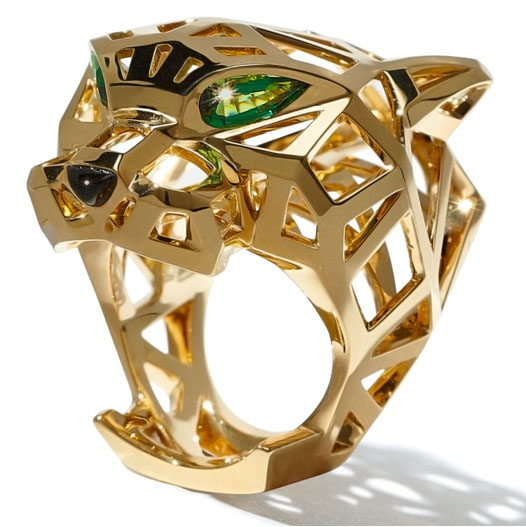 Richard Majchrzak/Studio D
Few symbols are as instantly recognizable throughout the world as the Cartier panther. This sleek, elegant, but powerful animal is the very embodiment of the storied jewelry house.
Although it first appeared on a watch in 1914, it owes its elevation to one woman. Jeanne Toussaint loved everything exotic. Her home was covered in exotic skins and she earned the nickname "La Panthere" long before the sultry jaguar became an icon of the House of Cartier. Yet, once Madame Toussaint became the creative director, everything shifted into high gear for the beautiful animal with the aquiline features.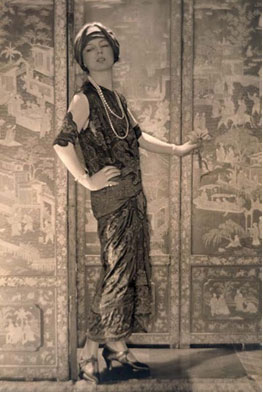 By Adolf de Meyer (Photography database)
[Public domain], via Wikimedia Commons
It wasn't long before the animal, and its visage, began to appear on cigarette cases, purses and brooches. Then, the panther was launched into the public consciousness by the ne plus ultra of the ne plus ultra. The Duchess of Windsor, Wallis Simpson herself, decided to own one of Cartier's panther pieces in 1948. That wasn't her last foray with Cartier though. One year later, she commissioned a Cartier panther brooch and started a rush on all things Cartier among the upper classes and aristocrats.
Now, the Cartier panther can be viewed in multiple iterations of the house's jewelry. From the panther's distinctive pelt's reimagined in a diamond and onyx design to seeing a jaguar languishing around a woman's wrist to an exquisitely detailed brooch with a proud big cat staring back, the jaguar has solidified its status within Maison Cartier and the world as the iconic symbol of elegance, refinement and power. The lithe lines are what draw women and men of a certain refinement to purchase Cartier's La Panthere pieces for their personal collections.
La Panthere has served and continues to serve the House of Cartier well and society would agree since it has been with Cartier for a little more than a century. From its initial appearance to society approval to part of the jet-set establishment, La Panthere has officially arrived and we can't wait to see what the house creates around the icon for the next century.