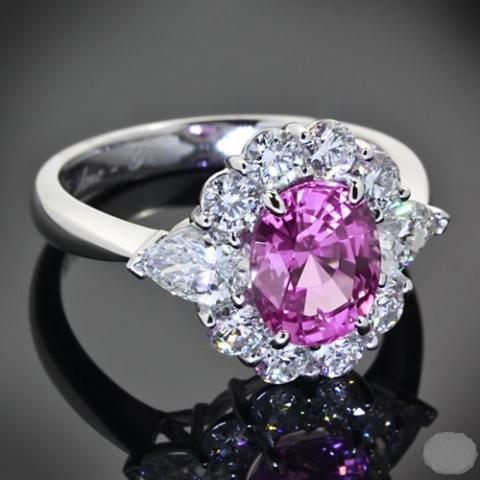 Springing into PINK!
Lil425 shared this stunning Engagement Ring on the Show Me The Bling Community at PriceScope.com. Look at this incredible pink pop of glory! I love this bight bright pink sapphire surrounded in ice, it's so much like the spring thawing out into gorgeous flowers!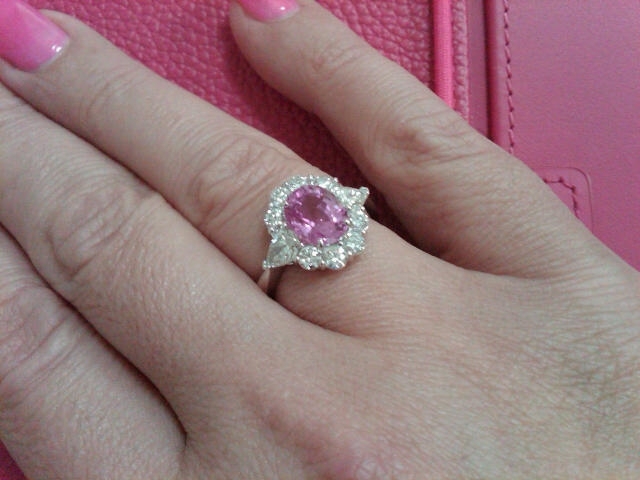 Making Elle Woods Jealous
This was a gift for Lil425's 20th Anniversary in 2011, she knew what it was but didn't look in the box because her husband wanted to present it to her. He got down on one knee and put it on her finger. *swoon* The sapphire was sourced from Gemfix and the setting is a custom designed piece from Whiteflash. Here is a follow up post after the ring was delivered and in her possession, which is where the hand shot comes from.
The Stats:
2.61 ct pink sapphire
Halo is made up of 8 10pt Whiteflash ACA rounds
as well as two 15pt pears in white gold.
To read more of the story and see more, visit the anniversary ring pics here.
For Throwback Thursdays, we take the opportunity to re-appreciate beautiful pieces that have been shared over the years!
Thank you so much for sharing your jewelry experiences with us. Keep revisiting PriceScope's past with us each Thursday!
#TBT
Do you know what to look for when buying colored gems? learn more about colored gems here.
Come show off YOUR fantastic bling with fellow jewelry lovers and trade professionals in the Show Me the Bling Community, here.