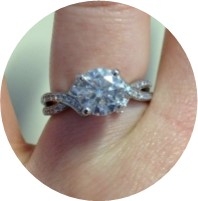 Deucer's PS Engagement Win!
Deucer shared this lovely Engagement Story on the Show Me The Bling Community at PriceScope.com. Who doesn't love an engagement, the romance, the suspense, the surprise, the planning, the bling! A big old YES is always worthy of applause, but we want (NEED) to see the RING!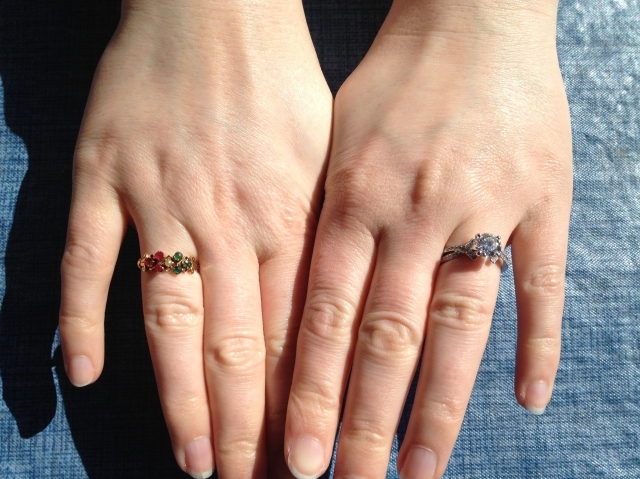 The New Ring and the Family Engagement Ring
Deucer tricked his intended into planning an engagement party, under the guise of planning his birthday party which is clever. He took her to the bench where his parents got engaged and proposed with the ring that was his great grandmother's, that his parents had also used. The sentimental value on this one is cranked to 11, and he had a more modern ring waiting for his new bride to be that he had painstakingly searched for and turned to PS to find the winner. Blue Nile was the final choice and as expected it was gorgeous! We hope it's been worn in health, wealth, and happiness for the intervening years!
The Stats:
1.63 ctw
XXX
Color: I
Clarity: SI1
To read more of the story and see more, visit the engagement ring pics here.
For Throwback Thursdays, we take the opportunity to re-appreciate beautiful pieces that have been shared over the years!
Thank you so much for sharing your jewelry experiences with us. Keep revisiting PriceScope's past with us each Thursday!
#TBT
PriceScope offers multiple jewelry search methods learn more about our searches here.
Come show off YOUR fantastic bling with fellow jewelry lovers and trade professionals in the Show Me the Bling Community, here.