By PS Staff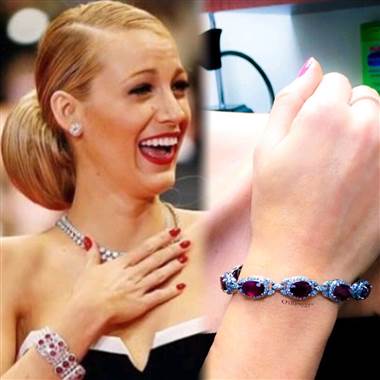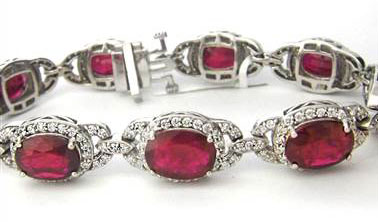 23.54 Ct Ruby and Diamond Bracelet at I.D. Jewelry
July is here and that means we're focusing on this month's birthstone, ruby. Rubies are some of the most popular gemstones and have been favored throughout history for their color, their perceived health and wellness properties, passion and love.
If ruby is your birthstone, then you're in luck! Rubies represent love, health and wisdom and we can all use a little bit of their magic. Furthermore, people believed that if you wore a ruby then you would have good fortune be protected from bad luck, boost your health and even turn back the hands of time for the wearer.
These beliefs could be ascribed to the notion that rubies are the most expensive gemstone so there has to be a bit of je ne sais quoi. Yet, not all rubies are made the same. Rubies prices are determined by their hue with the most valuable rubies demonstrating a rich, deep red color. You will find this rich, deep color in the Burmese Ruby which coincidentally is the most expensive type of ruby in the world. The ruby's color is so important that in China, a Mandarin's rank was exemplified by his ruby's rich color; naturally, the deeper the color, the higher the rank.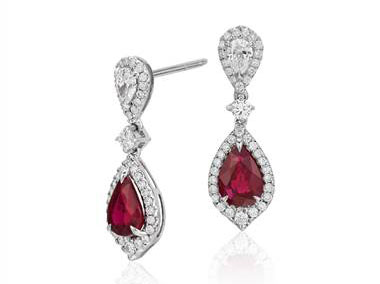 Ruby and Diamond Drop Earrings

at Blue Nile
Rubies were only a physical manifestation of a person's rank and to bring good fortune. The gemstone was also thought to strengthen and maintain the wearer's physical health. This is why some ancient remedies called for crushed rubies to be ingested by a person afflicted with an illness.
Fortunately, you don't have to be a billionaire to own a stunning red ruby. The gemstone comes in a varied range of red hues so you don't need to break the bank to get your hands on one.
Congrats to all of you July babies, your birthstone is one of the most special birthstone out of all of the gemstones! Their beauty is undeniable and they're sure to bring luck and fortune to you when you're wearing them.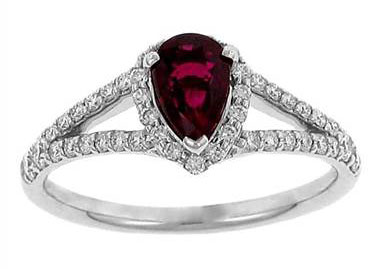 Ruby and Pave Diamond Halo Ring

at Solomon Brothers
Visit our "Resources >> Jewelry Search" to browse for your favorite ruby jewelry.