By
Erika Winters
Fabulous Jewelry Shared by Pricescope Members
We are showing off a PS member's handiwork with this week's featured jewels, a necklace and bracelet with Tahitian and South Sea pearls that she knotted herself! Thanks everyone for sharing your gorgeous jewelry in the Show Me the Bling and Pearls forums!
Have you ever tried to knot a strand of pearls? It can be so tricky at first that many give up after just a few attempts! So we are extremely impressed with Elysian, who knotted these gorgeous pearl pieces beautifully–her first time! The necklace and bracelet were made with a mix of baroque Tahitian and South Sea pearls. Stunning! Be sure to visit Elysian's forum thread to learn more about her process and to see more pictures:
My Tahitian/ SS necklace and bracelet, first time knotting!!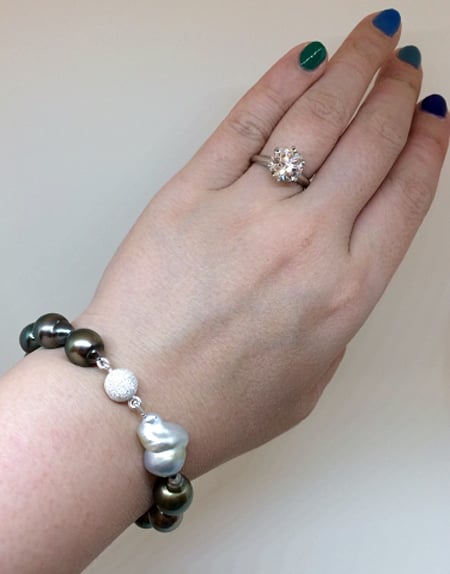 Thanks for sharing, Elysian!
Related:

International Pearl Design Contest Winners Announced


Couture 2014 Jewelry Preview: Whimsical Color, Grand Gold, and Pearls