By
Erika Winters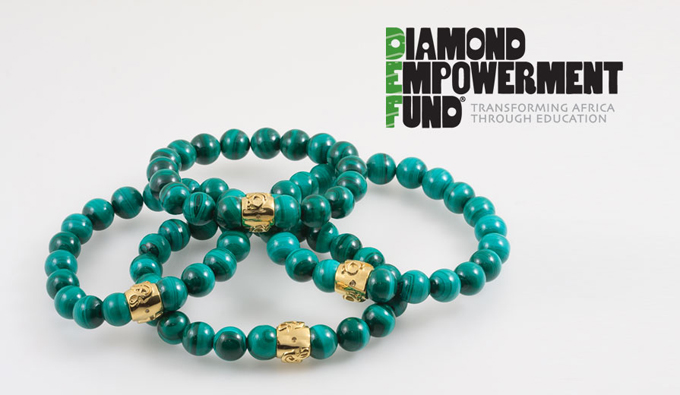 The Diamond Empowerment Fund's iconic green malachite bracelet was created by Simmons Jewelry in 2007. A portion of proceeds from sales of the $125 bracelet are donated to D.E.F.
Three jewelry companies–Donna Distefano, Royal Asscher, and Benjamin Banneker–have joined to launch the Diamond Empowerment Jewelry website benefiting the Diamond Empowerment Fund (D.E.F.), which works to empower future generations of African leaders through higher education and leadership development.
As D.E.F. jewelry designer ambassadors, Donna Distefano, Lita Asscher, and Derrick Holmes of Benjamin Banneker have each created a signature collection with diamonds for the new website. And Diamond Empowerment Jewelry will make a donation to D.E.F. for every purchase made through the site.
D.E.F. was co-founded by entrepreneur and philanthropist Russell Simmons along with diamond industry leaders including De Beers. With a focus on higher education, D.E.F. works to provide financial support to help students in diamond-producing African countries.
Visit Diamond Empowerment Fund to learn more.
And check out the new collections by D.E.F. design ambassadors Donna Distefano, Lita Asscher, and Derrick Holmes below–now available at Diamond Empowerment Jewelry.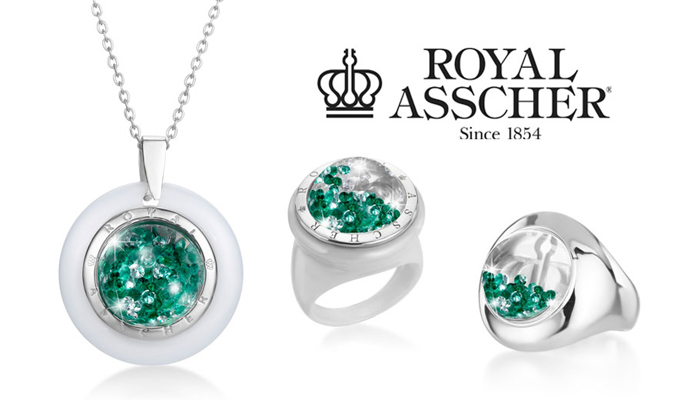 Royal Asscher's Diamond Empowerment Jewelry collection showcases tsavorite garnets and diamonds in designs from the company's Shining Stars of Africa collection.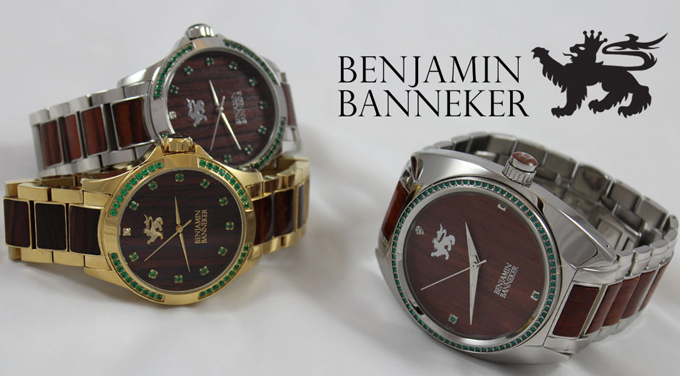 Benjamin Banneker has created three new watch designs for the Diamond Empowerment Jewelry collection. The watches are each set with a Royal Asscher diamond at 12 O'Clock.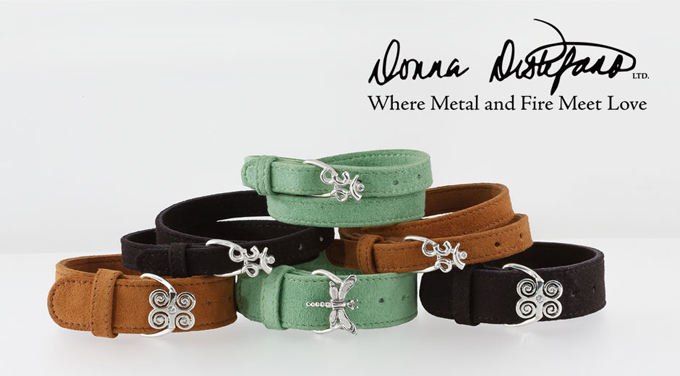 Donna Distefano's Illumination Collection bracelets are handcrafted with silver and diamond buckles.
Images courtesy of Diamond Empowerment Jewelry
Related Blog Topics:
Royal Asscher's Stars of Africa Ring Fetches $16,000 at Fundraiser