By
Erika Winters
Fabulous Jewelry Shared by Pricescope Members
With diamond bands it's the more the merrier, and this week's featured jewel–a collection shared by Von03–reminds us that we have many fingers to adorn! Thanks everyone for sharing your gorgeous jewelry in the Show Me the Bling forum!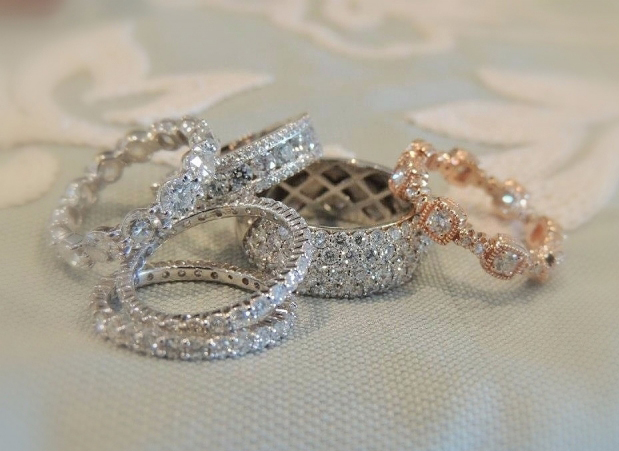 If you have diamond bands on the brain (and who doesn't?), Von03's collection should stir your senses! Whether you are looking for a wedding band for your engagement ring or searching for an anniversary piece, diamond eternity bands present a perfect way to mark an occasion. Be sure to visit Von03's thread for more great pictures and details: Wanted to share some photos of my bands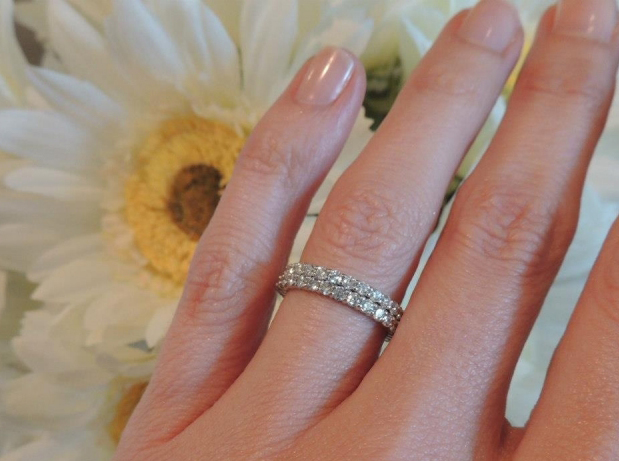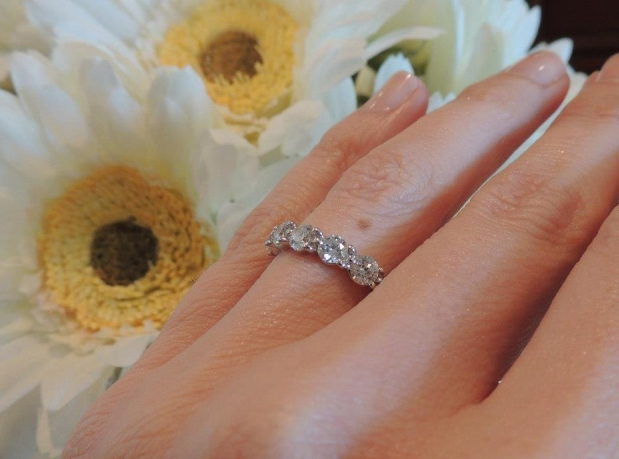 Thanks for sharing, Von03!
Related Pricescope Forum Topics:

Does anyone wear more than one wedding band with your e-ring


Show Me Your Diamond Eternity Bands!