Jewelry Search
Find the perfect Ring or Gift
PS Welcome - YouTube
All about PriceScope
Fri, 28 Sep 2012
Jewel of the Week - Here Comes the Sun... Fancy Light Yellow Diamond Ring
H1:
Jewel of the Week - Here Comes the Sun... Fancy Light Yellow Diamond Ring
By
Erika Winters
Fabulous Jewelry Shared by Pricescope Members
A bright ball of sunshine, this week's featured jewel comes courtesy of Catmom. Thanks everyone for sharing your gorgeous jewelry in the Show Me the Bling forum!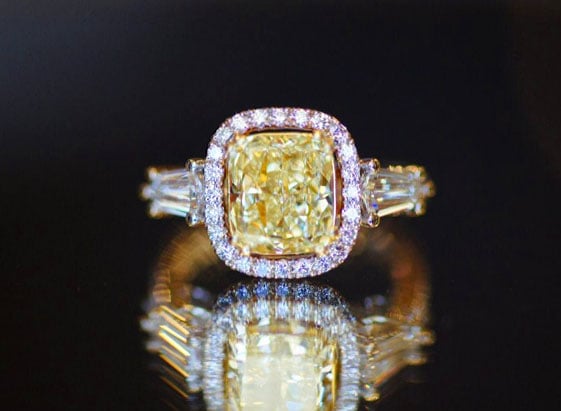 Catmom first posted her yellow diamond ring several years ago, so we were thrilled to see new pictures posted to the "Engagement Rings" thread. Catmom's halo ring is set with a 2.52-carat Fancy Light Yellow diamond with bullet-shaped side stones.

Visit Engagement Rings for additional images and details.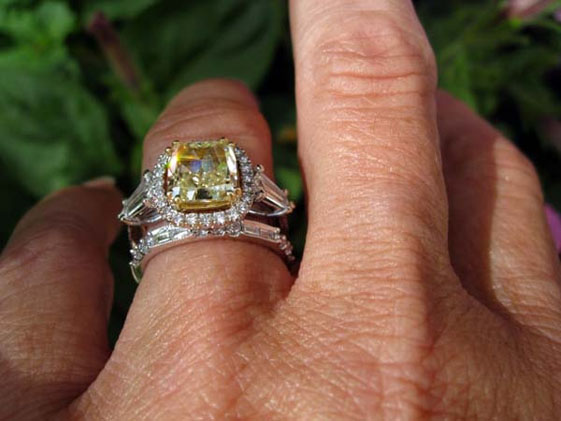 Thanks for sharing, Catmom!
Related Topics:

Yellow Diamonds

Show off your colored diamonds!

Is there a Yellow Diamond folder or thread?