By Erika W.
Fabulous Jewelry Shared by Pricescope Members
This week's featured jewel celebrates the March birthstone with a lovely ring posted by athenaworth. Thanks everyone for sharing your gorgeous jewelry in the Show Me the Bling forum!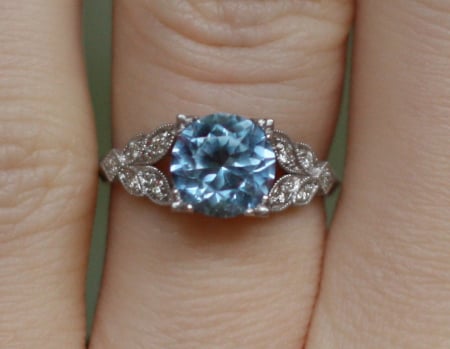 Athenaworth reset her great-grandmother's aquamarine in a new custom vintage-style diamond ring. Fishtail prongs, graduated leaves set with diamonds, and brushed 18k white gold provide the perfect home for the heirloom aquamarine.
Visit athenaworth's thread for before-and-after pictures (and a great story!): Great-grandma's aqua reset by SN Queens Jewelry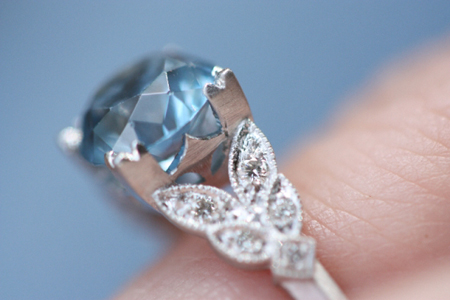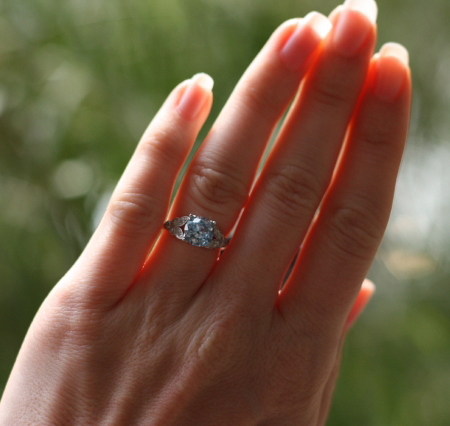 Lovely! Thanks for sharing athenaworth!
Related topics: